In today's entry, we will immerse in the world of favorite conditioners and secret discoveries that will leave your hair manageable, healthy and shiny. Get ready for a fascinating journey through the world of Cameleo hair care, where you will discover real gems for your daily hair care routine.
Each hair type is different and needs appropriate care. Today we will focus on the most frequently chosen conditioners and other recommendations.
Anti Damage conditioner is a bestseller above all bestsellers, which instantly saves damaged hair. It starts to care for hair from the roots to the ends with biomimetic KerestoreTM 2.0 keratin and a plant complex, which effectively improves hair's texture and appearance. Thanks to the content of intensively regenerating substances, such as proteins, keratin and vitamins, your strands will instantly become more resistant to damage.
The most frequently chosen product for curly and wavy hair is the Curls&Waves keratin conditioner. It is a specialized caring product with biomimetic keratin and argan oil that provides gentle care. Biopolymer is a multifunctional ingredient with an anti-frizz effect derived from hydrolyzed corn starch, which facilitates styling. The main role of this conditioner is to tame waves and curls, which are emphasized but not frizzy.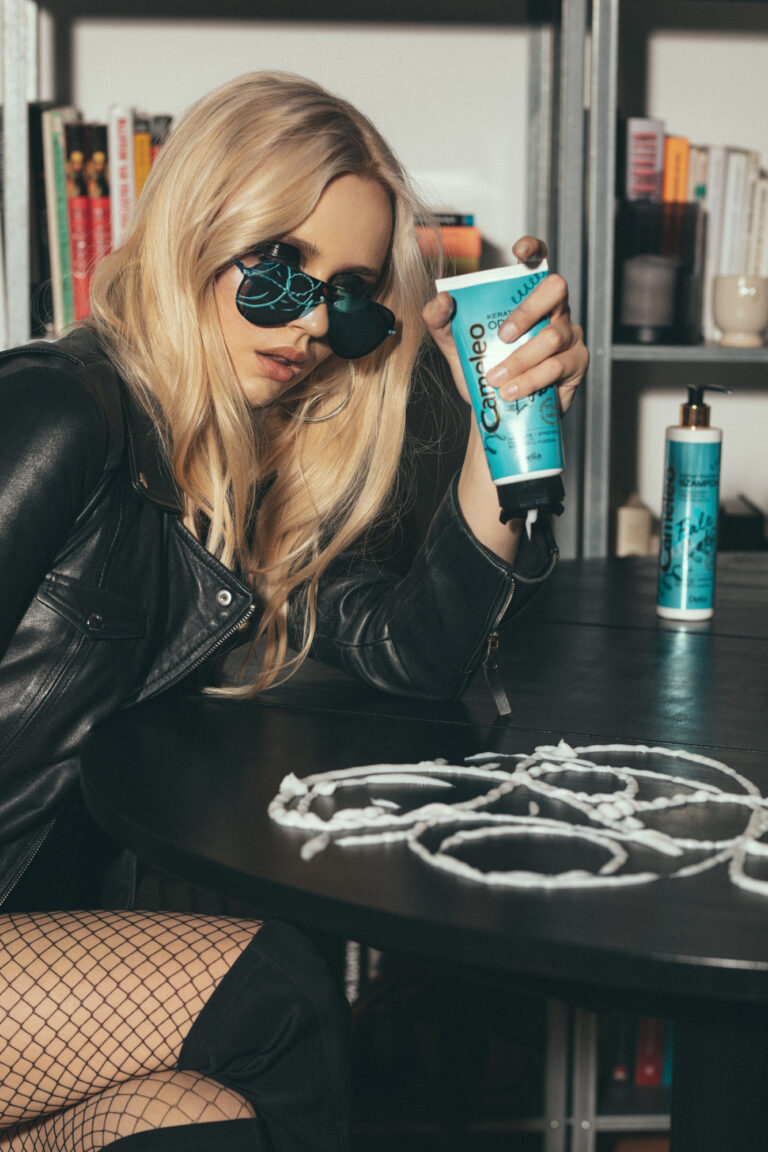 The Collagen & Biotin series won a distinction in the Cosmetics Awards 2020 competition! The popular strengthening and rebuilding conditioner is a part of it. Protective biotin strengthens the hair and gives it elasticity, while moisturizing collagen restores the appropriate level of hydration and volumizes. Its a perfect solution for fine, delicate hair.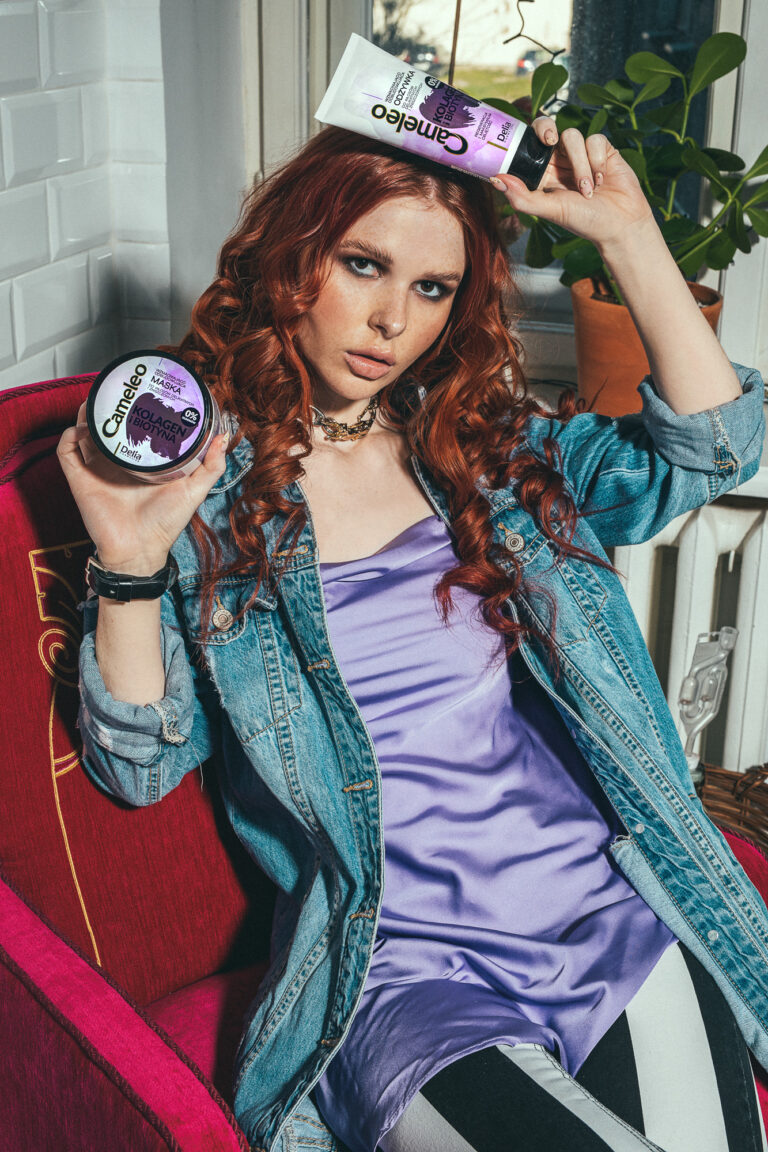 Blondes who dream of hair without any yellow tones most often choose Cameleo SILVER conditioner. It is also suitable for gray and bleached hair. It spectacularly eliminates all yellow reflections, but also illuminates and gives a deep, silver shine. You can use it every day, and its systematic use deepens the intensity of platinum tones. Moreover, it effectively regenerates and does not weigh the hair down. On the contrary – it makes it more soft and elastic.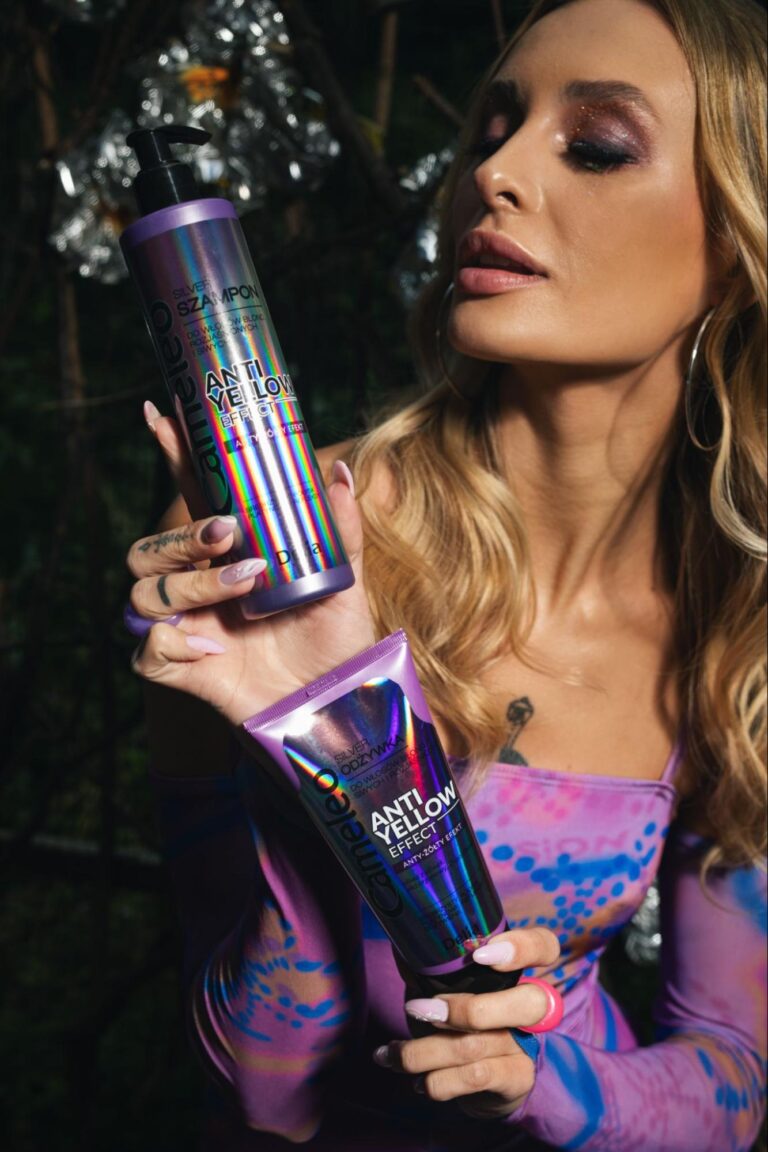 The Brown and Pink hair care lines received the Qltowy Koncept 2019 distinction! The product you should go for is the Pink conditioner with the effect of strawberry reflections. It is dedicated to gray or blonde hair, because it's delicate pigments will give an instant, romantic shade. Additionally, grapefruit extract leaves the strands shiny and elastic.
Note: the intensity of pink depends on the use time of the conditioner.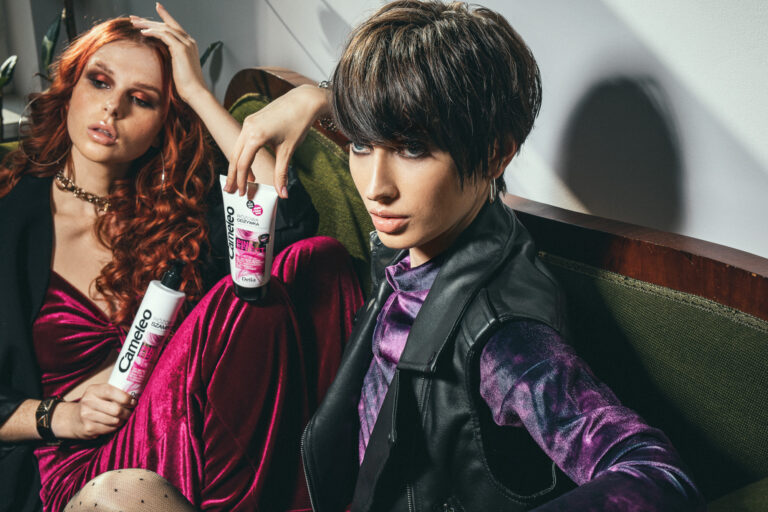 Cameleo Green detangling mist with hemp oil is an irreplaceable companion in the care of unruly hair. Thanks to the unique combination of hemp oil and innovative ingredients, the mist not only facilitates combing, but also gives the hair natural shine and silky softness. The gentle formula does not weight the hair down and at the same time makes it more flexible and adds more healthy shine. Designed for everyday use, this mist is the perfect choice for those who want to enjoy beautiful, manageable hair.
Cameleo Hair Care AHA nourishing acid emulsion is a unique treatment for weak and brittle hair. Thanks to the content of AHA acids, which are known for their regenerating and nutritional properties, this emulsion intensively strengthens the hair structure, preventing brittleness and providing elasticity. Regular use of this conditioner rebuilds the hair, restoring its healthy appearance and vitality. For those who want to strengthen their strands and give it some new life, Cameleo Hair Care AHA will be the perfect choice.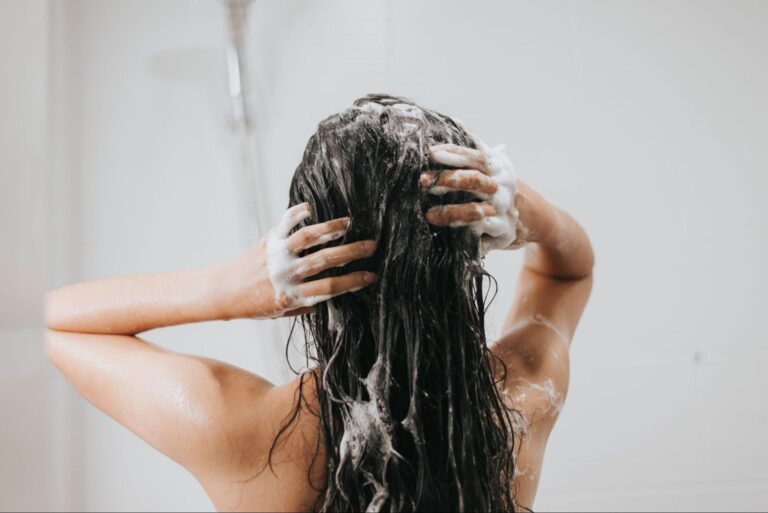 These are only a few products you most often choose to regenerate your hair. Remember that regular and systematical hair care routine is a key to achieving the best results. Take care of your hair and enjoy its healthy appearance and beautiful shine thanks to properly selected conditioners.