Frizzy hair is a common problem that can be caused by factors such as humidity, temperature, air conditioning and even winter weather. Fortunately, there are a few simple tips and tricks you can use to tame frizz and achieve that smooth, elegant look. In this article, we talk about the causes of frizz and how to control it in different weather conditions.
1. WASH YOUR HAIR DURING DAYTIME
Consider washing your hair in the evening or preferably in the afternoon – this will give it time to dry naturally and minimize frizz. At the end of washing, rinse your hair with cool (not cold) water – this will help hair cuticles to close, which improves overall condition and appearance. If you neet to blow dry, keep the dryer at least 20 cm away from your hair and use cool settings – drying will take longer, but your hair will definitely benefit from it.
2. CHANGE YOUR HAIR BRUSH
Brushing the hair has a good effect on the structure of healthy hair, because the brush distributes natural sebum along the entire length of strands. Unfortunately, it is not the best solution when your hair is frizzy and the ends are splitting. Use a comb instead. Choose a carbon one that has large, wide-spaced teeth.
3. INVEST IN THE RIGHT BEDDING
If you've ever woken up with messy, frizzy hair, you know exactly how much damage a pillow can cause.
Fortunately, the solution to this problem is very simple. All you have to do is replace your usual cotton pillowcase with a silk one that allows damp hair to dry faster. In addition, silk is naturally hypoallergenic and does not accumulate dust mites, so it will positively affect the overall condition of your skin.
The best cosmetics for frizzy hair are the ones that nourish and protect it from further damage. Proper care includes specially formulated shampoos and conditioners which contain keratin or natural oils. An additional mask that facilitates combing and smooths the strands without weighing them down will be perfect. These products moisturize the scalp while helping to control frizz.
PROTIP Oils such as jojoba oil, applied for an hour to the entire length of your hair, can help to relieve dryness by locking in moisture and providing extra shine.
5. TAKE CARE OF SPLIT ENDS
Frizz often occurs at the ends only, as this part of hair is highly exposed to mechanical damage. When the ends are splitting, a special serum can be a rescue. It will not only regenerate the ends, but also smooth and protect hair cuticles, preventing them from splitting in the future.
However – you need to remember, that hair ends are dead tissue, so when crumbling starts to occur, it is better to accept the need to cut them and immediately implement care that will protect hair from further damage.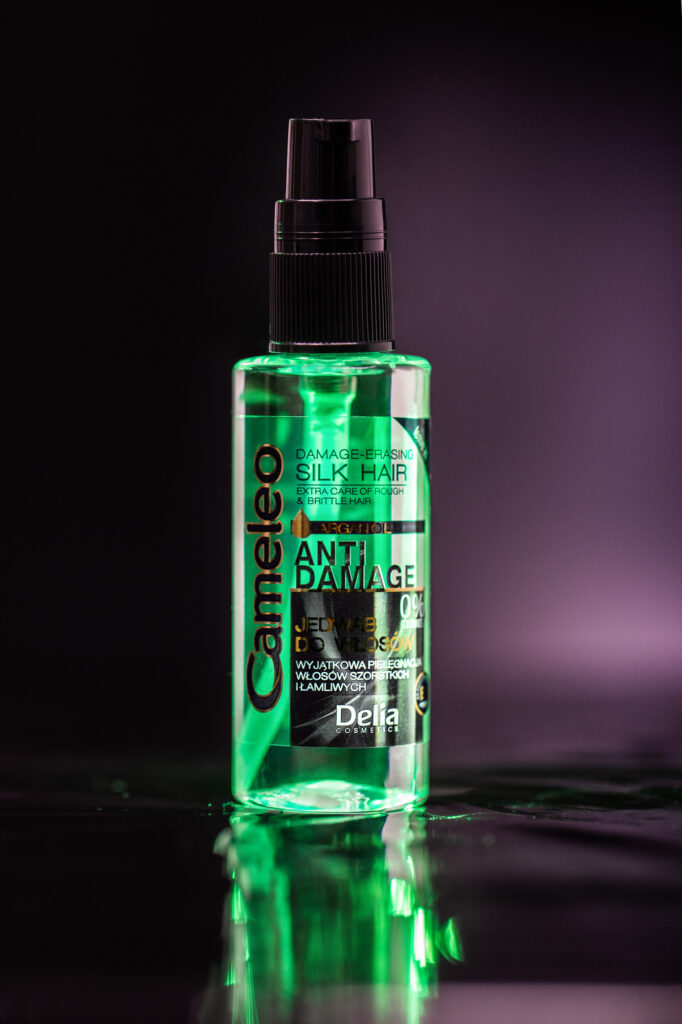 As now you know how to tame your frizzy hair thanks to our tips and the best cosmetics, it's time to show your hair who's the boss!
Tag @cameleo_official profile in the photo after your hair makeover and encourage other girls to change!