Considering hair coloring, but you'd rather stay with natural methods? Cameleo has something special for you! Henna herbal is the guarantee of obtaining the effect of color enhancing and maintaining healthy hair. Interested? Check what else you need to know about our product.
Cameleo team has developed innovative herbal henna formula that combines Indian henna (Lawsomia inermis), selected dyes and precious Moroccan oil. This oil is nothing more than argan oil, which moisturizes and nourishes hair, thanks to its high content of fatty acids and vitamin E. The effects of its beneficial action can be seen already after the first application. Hair becomes shiny and easy to comb.

Regular use of argan oil helps to prevent frizzy hair and splitting ends. Coloring henna containing this oil regenerates damaged, color-treated hair and protects it against other treatments such as straightening or drying. Hair after the coloring is intensely moisturized and regenerated.
2. Herbal henna allows to gently color your hair tone-on-tone, without radically changing the shade. If you would like to refresh your color or deepen your current shade, our coloring cream will meet your expectations 100% without affecting the natural structure of your hair. As with any other henna, the color is gradually washed away. After about 8 hair washes, the color will slowly begin to fade away. The product is especially recommended to people who are just beginning their adventure with color treatments, prefer natural coloring or would like to cover their first grey hair.
 Our henna does not contain ammonia, oxidants or other toxic substances. This is the first and only Polish coloring treatment tested by people with delicate scalp. Thus, we can recommend it to people with sensitive skin and prone to allergies. The test carried out by the dermatologist on a group of women aged 25-55 showed:

Herbal henna is not only safe for hair, but above all, thanks to the conditioning ingredients, makes it more nourished, soft, regain shine and healthy look.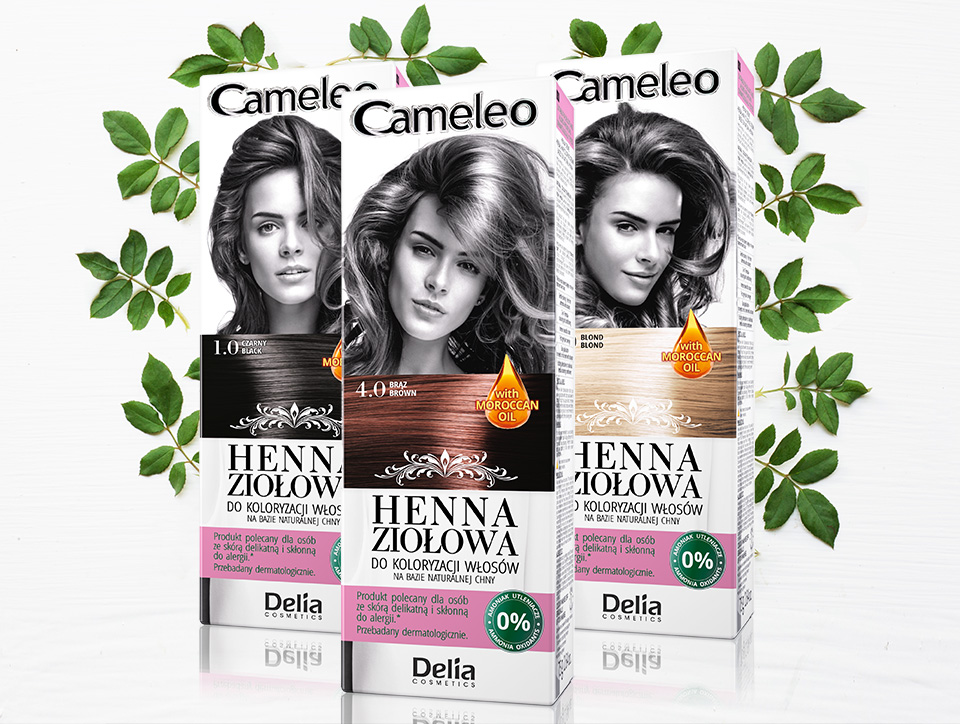 We have designed our product so that you can easily make your own hair coloring treatment in the privacy of your bathroom. The pack contains only a tube with coloring cream and protective gloves. Start the treatment by washing your hair and slightly drying it. After wearing gloves, distribute the contents of the tube evenly over slightly damp hair. Leave for 30 minutes (note that the longer the time, the darker the final effect). Wash off any remaining cream from the forehead, ears and neck (any discoloration that may occur during application will be easily removed with a cotton pad soaked in tonic). Rinse your hair thoroughly with warm water. Ready!
Note: For very long hair, we recommend using two packs of the product.
Avoid using herbal henna earlier than 14 days after permanent waving or chemical hair coloring. Before use, perform a color test on a strand of hair to make sure that the final effect meets your expectations. We also recommend carrying out an allergy test on your own skin. Apply a small amount to the bend of the elbow. Leave this area exposed for 45 minutes and then rinse off. If no irritation or redness occurs after 48 hours

–

the preparation may be safely used.
Cameleo herbal henna – hair coloring has never been so natural and safe! Want to know more?
Write to us in the comment and we will try to answer all your questions.