Regardless of whether you have long or short hair, you might experience split ends. When damaged, they look unattractive and might spoil the effect of every hairstyle. You were pretty sure that a regular trimming is enough to cope with the problem, but after a few weeks split ends reappear. Is there an effective solution? Fortunately, yes! With our tips and Cameleo repair serum with macadamia oil, you will very soon say good bye to split ends!
What causes splitting?
Split ends are the result of a number of factors. The main culprit is the high temperature of the dryer, straightener or curler which dries and weakens the hair. Next, it's chemicals used for coloring and perm, combing the hair after washing not gently enough, high alcohol content in some cosmetics, lack of regular hair trimming, daily hair washing with poor-quality shampoos, hair tried too tightly, and finally, a diet lacking in vitamins and minerals. It may seem that it is difficult to protect your hair from getting damaged when there are so many things to be cautious of. However, it is worth to change some of your habits, and your hair ends will soon regain their healthy and beautiful looks.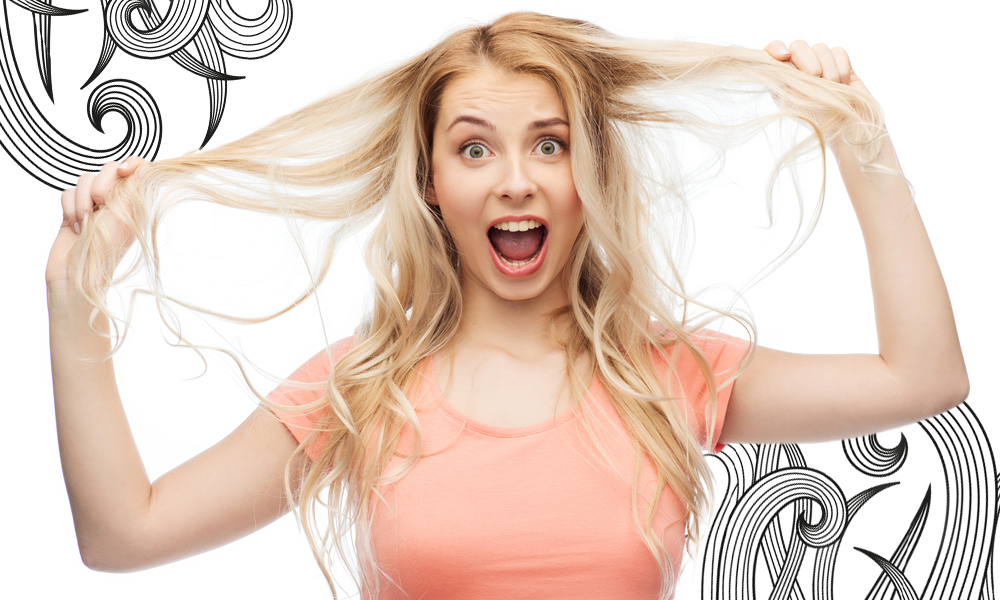 A few dos and don'ts of good-looking hair ends
The hair ends that have already split should be trimmed. Once split, the hair won't get completely repaired. Of course, you can conceal the damage with a variety of available products, but it is only a temporary solution lasting until the next shampoo. What we need, though, is a permanently healthy hair. When you have already cut your ends, follow these tips:
To strengthen your hair, buy a high-quality product for thin and weak hair. We can definitely recommend a repairing serum with macadamia oil which moisturizes and smooths the hair, plus it protects it from external damage and outdoor conditions. Following every shampoo, gently massage the serum into your hair, focusing on the hair ends.

Carefully search the cosmetic labels for alcohol content. Too much alcohol dries out the hair and contributes to end splitting.

Avoid high temperatures – if you can, set the hair dryer, curler or straightener at 180 degrees. If you can't regulate the temperature, do not hold the hair dryer too close to your head and limit the use of curler and straightener or at least apply the heat protector product prior to the styling, for example liquid keratin Cameleo BB. Also, avoid too hot water. It's best to use lukewarm water for washing and cold water for rinsing. Last but not least, watch out for sun rays and always cover your head when exposed.

Use high-quality shampoos, try salt-free keratin shampoo from Cameleo. Massage the scalp gently, do not tug the ends.

After the hair wash, gently squeeze the excess water with your hands and towel dry the hair – no rubbing, please! Next, comb your hair with a wide tooth comb – best use a wooden one.
Avoid perm or tight hair styles.
Do not color your hair too often, and if you have to, choose high-quality hair colors or herbal creams.
To properly hydrate your hair, regularly use hair masks, for example Cameleo BB keratin mask for thin, delicate and weak hair which makes the hair bouncy, elastic and soft.

Pay special attention to a healthy diet. Enrich your meal plan with products containing vitamins B, A and E, zinc, iron, and copper.

Healthy hair is a result of a combined power of proper hair products and your everyday care routine. Develop your new habits and never again worry about the split ends!