If you follow hair trends, you know very well that the spring/summer 2019 will belong to chocolate and mashroom browns, carrot gingers and ballon pink. Cameleo Pink and Brown Effect combine with the latest CAMELEO hair care products with innovative technology of hair colour enhancement Find out more!
The designers have made it clear – the coming season will belong to the extraordinary shades of hair that perfectly match the new trends in the clothing industry. Marc Jacobs and Valentino at their shows presented models whose hair shone mahogany red, chocolate brown and pink blond. Are you also the owner of these shades?
To meet the trends, we have created products that will help you in the care of different shades of brown, red and blond. Our new lines – Pink and Brown Effect – are cosmetics sets that are designed to deepen the natural or dyed hair color, intensively nourish it and in the case of the Pink line – give a very delicate pink shade to blondes.
Reach out for the Cameleo Pink Effect or Cameleo Brown Effect series if:
You want to combine everyday hair care with coloring!
You like your hair color (natural or dyed) and would like to give it depth and even greater shine.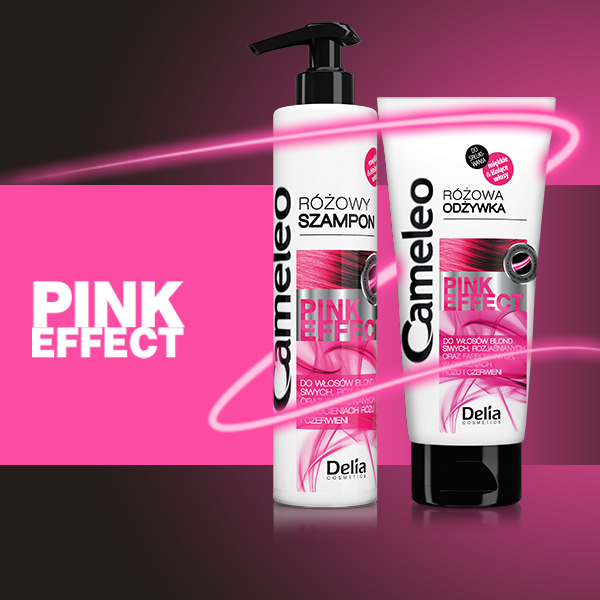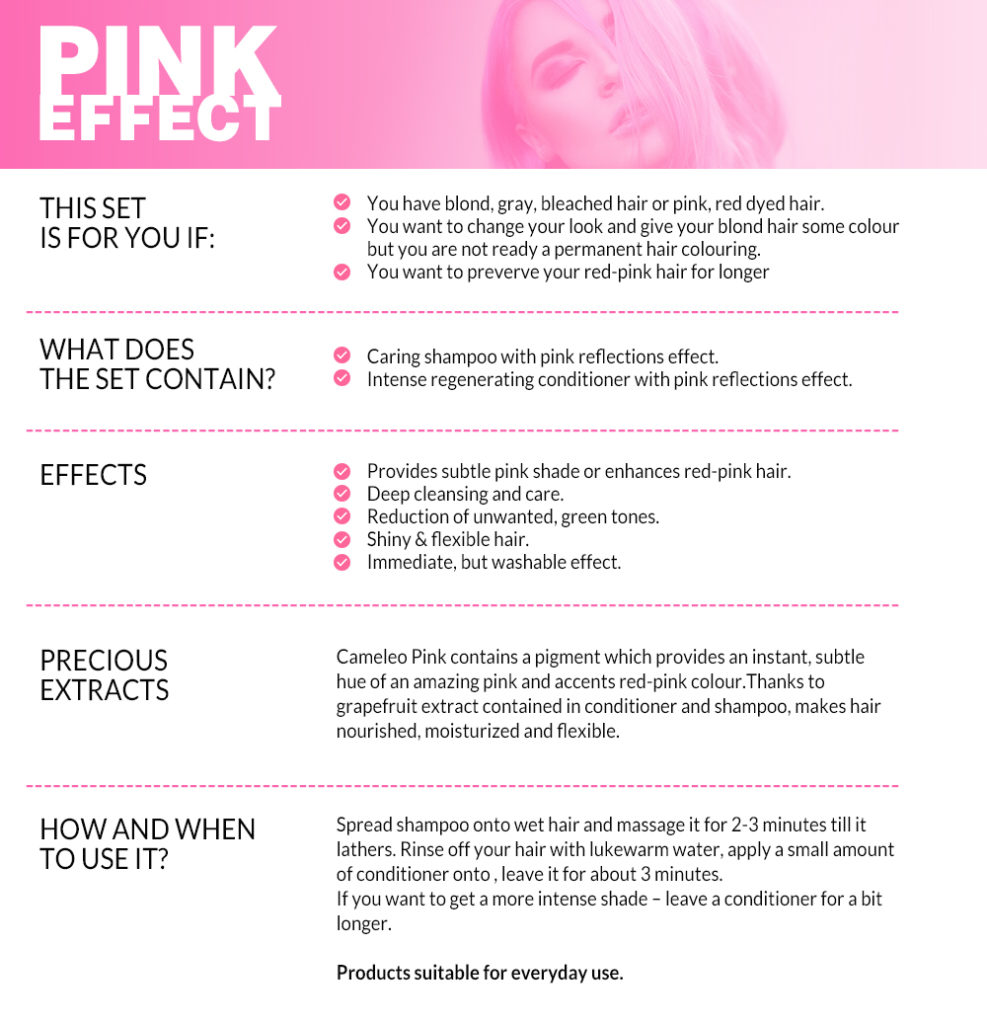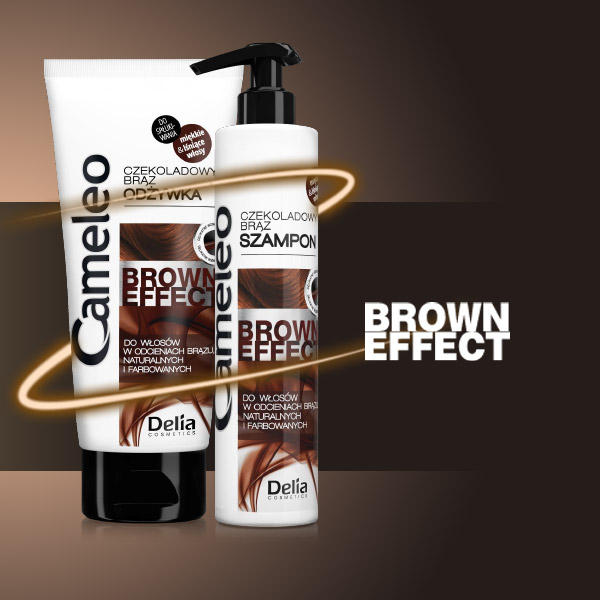 You dye your hair regularly and are looking for a way to extend the color effect to avoid applying paint frequently.
You want to provide your hair with the best care that not only cares for its condition, but also strengthens their color.
Specially designed to meet the different needs of our clients, we have prepared two sets of cosmetics whose task is to deeply nourish, care and strengthen the hair color.
If you dream of beautiful, strong hair full of shine – choose a line dedicated to your shade.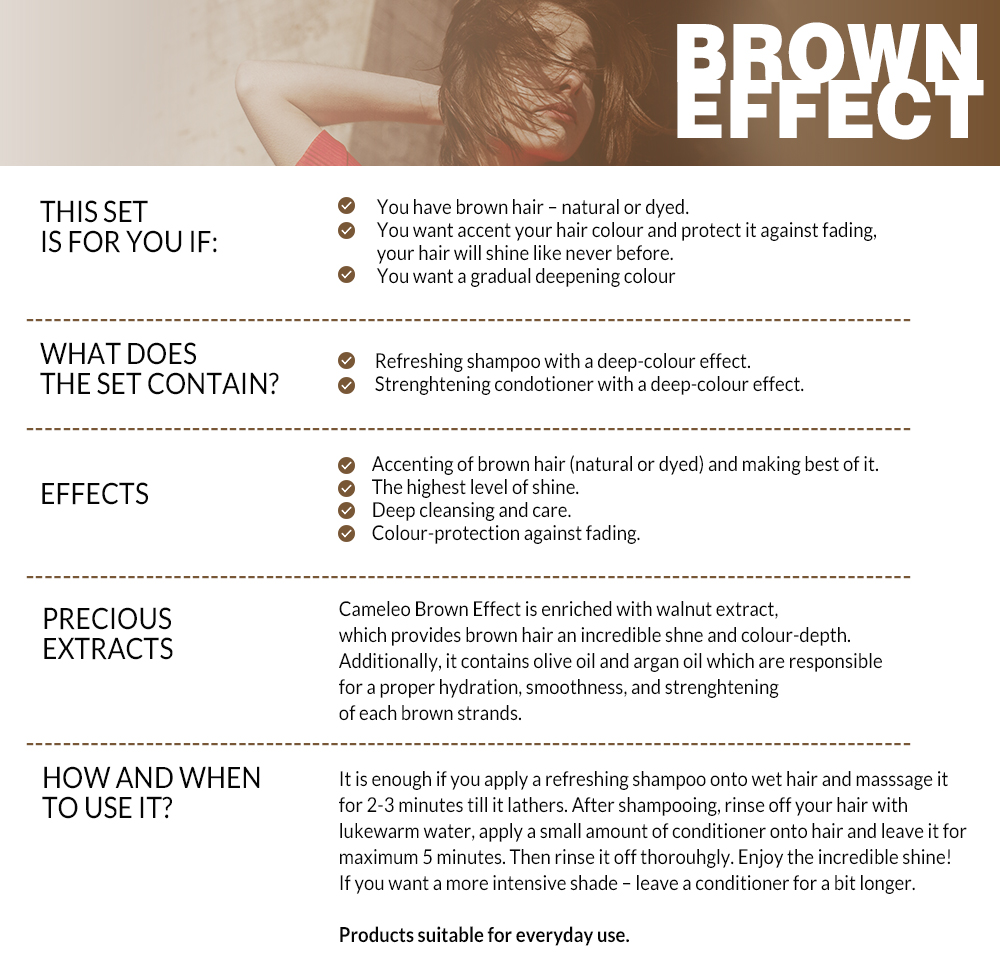 Have you ever dreamed of hair care that simultaneously enhances the color effect? Or maybe you would like to give your blond hair a subtle shade of pink or enhance your natural brown? With the new Cameleo lines you can enjoy both the color full of shine along with beautiful, properly regenerated hair.
The nutrients contained in our products will not only help to provide comprehensive reinforcement, moisturizing and protection of natural and dyed hair, but also will take care of cleansing, refreshing and deepening the selected shade every day.