Unfortunately, a winter hat is not the only reason for limp and flat hair. Many women have fine and thin hair. How can they make it look thicker and healthier than it really is? We have collected a few simple pieces of advice which will help you win the fight for greater hair volume.
Diagnosis: thin hair

Thin hair – what does it actually mean? That colloquial expression can refer both to the general number of hairs on the head and to the thickness of a single hair. One can have thick hair but not so many hair follicles – as a result, such hair looks 'thin'. It is also possible to have high follicle density but fine hair with the diameter down to even 1/5 of the average one. A person can simply be born with thin hair or it can become thin later in life because of inappropriate care (for example, the use of heavy conditioners and masks), pregnancy, or illness.
Operation: going to a hair salon

When one has thin hair, it should be taken care of by choosing the right haircut and hairdo. Because thin hair is weak and easily damaged, short and medium-length hairstyles are recommended, with an even cutting line, which does not mean that the hair must be 'one length' – it can be cut, for example, in the shape of letter 'U'. Some strands can be cut off to make the rest look lighter and thicker.
When you are in the salon, consider having a perm. Nowadays, that once infamous procedure no longer damages hair and it is great even for thin hair. It is not recommended to have that treatment done on the whole length of the hair – instead, strands can be delicately raised at the base, which is a perfect solution for 'flat' hair.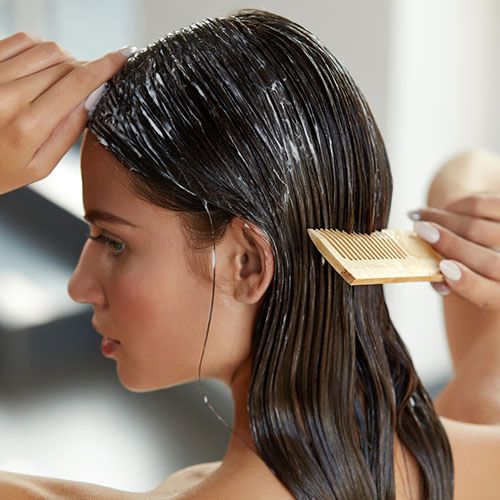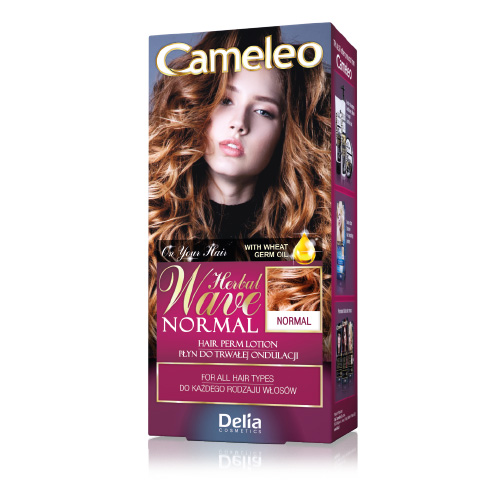 Treatment: coloring
Another stage of the war against thin-looking hair is finding the right color. Thin hair does not look best when it is blond or very dark. The best choice is highlights with shades of brown, from light to dark. Highlights will provide additional dimensions to your hair and optically increase its volume.
Recommendations: care at home
Success, however, requires something more than the right haircut and dye. Now is the time to work on your hair at home. First of all, buy appropriate cosmetics for thin hair. We recommend our Cameleo BB line with keratin for thin and weak hair – it regenerates hair and protects it against temperature changes, makes it softer and more supple, and is very gentle for the hair and scalp. It also smooths your hair without weighing it down, so it can be raised at the base.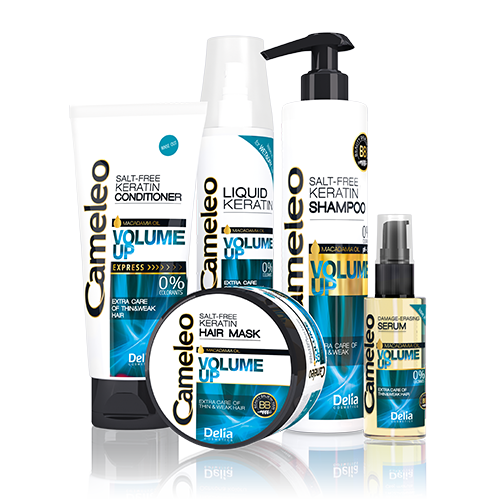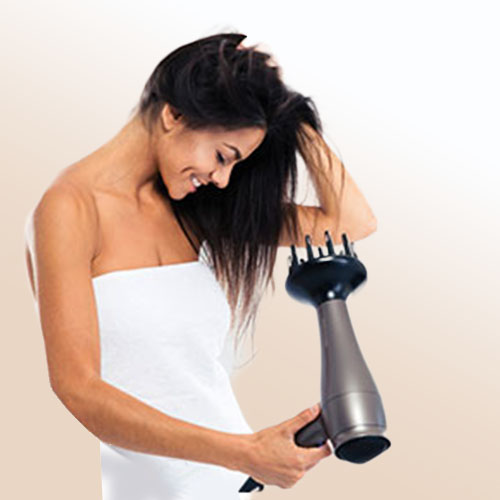 Having washed your hair, focus on the drying: the process should add volume to your hair. The drying temperature should be 180°C (average blowing force so as not to overheat the hair), bow your head and dry your hair slowly. When your hair is almost dry, use a small amount of mousse or spray and finish the drying. Using wet hair styling cosmetics may weigh the hair down so it is recommended to only style your hair at the end of the drying process. If you have more time, you can dry your hair on a thick round brush. When your hair is about 80% dry, wind it strand by strand on the brush, and dry it thoroughly.
There are other ways of adding volume to your hair by drying: using traditional curlers, using a diffuser hair dryer (we rest the diffuser on the head and move the hair dryer with delicate, round movements), or using electric curlers which are much safer for the hair than a curling iron because they do not reach such a high temperature and they are still great for raising the hair and creating sexy waves. After drying, always delicately spray your hair at the roots in order to strengthen the effect.
There are also styling tricks which will help you achieve the perfect, voluminous hairdo. First of all, change the position of the part on your head. If you always comb your hair to one side, it will lose flexibility. Also, consider using a bun shaper – tie your hair with a hair tie and make a high ponytail. Pull the pony tail through the hole in the sponge shaper, part the hair and put evenly all around the shaper to cover it up. Fasten the loose ends with hairpins. Such a hairdo will be very effective at optically increasing your hair volume. Another trick is slightly backcombing your hair at the roots. However, you should only resort to that in exceptional cases because teasing the hair will damage it.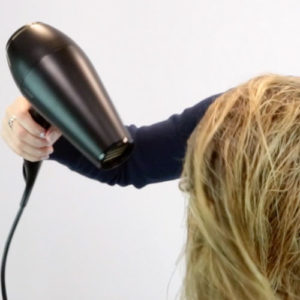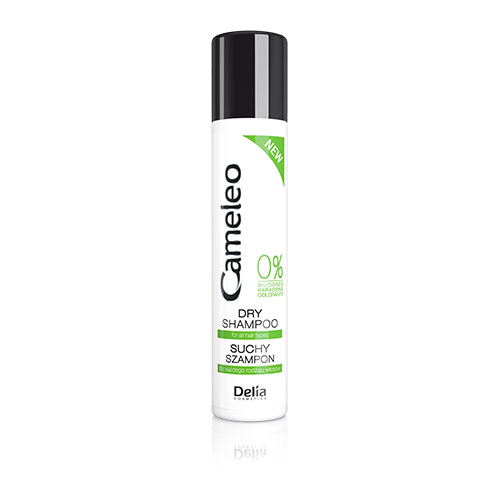 Also, think about dry shampoo which is an ideal gadget in crisis situations: just put your head down, spray your hair at the roots, and use your fingertips to delicately move the hair. That will raise you hair and make it look more voluminous.
Finally, from time to time, organize a home spa and make a mask for your hair using products from your kitchen: honey + an egg yolk or flaxseed. You can try to rinse your hair with beer, which will not only raise your hair at the roots but also lighten it.
If you do not have a lot of thick hair by nature, try our tricks and combine them with daily care as well as with carefully chosen styling to achieve the desired effect of a dense, lively, and voluminous hairdo.