Finally managed to achieve the cool blonde shade you have been dreaming of? Great!
Remember, that only with the right care you will be able to keep it for longer. With Cameleo products you will avoid unwanted yellow tones!
Why blonde becomes yellow?
Unfortunately one of the characteristics of blonde hair is its tendency to change shades. Only a moment in the sun is enough to brighten up stands of hair and awrongly used product can result in warming or darkening of the colour. Additionally, nearly every woman who dyes her hair blonde experiences problems with yellowish tones and needs to work hard to keep the shiny, cool shade.
Yellowing of hair is a common phenomenon and is not necessarily a result of a mistake (our or the hairdresser's). The blue pigment – responsible for cool blonde shades – is not a predominant one within one's hair and is relatively weaker and prone to being washed out. The more damaged, porous or dry the hair is, the quicker the colour washes out, leaving the yellow pigment, naturally more common within one' hair structure.
When aiming for a cool blonde shade it's important to look for a proper hair dye – look at all the possibilities. If you want the colour to be frosty, avoid any golden, sunny or sandy shades prone to becoming yellow.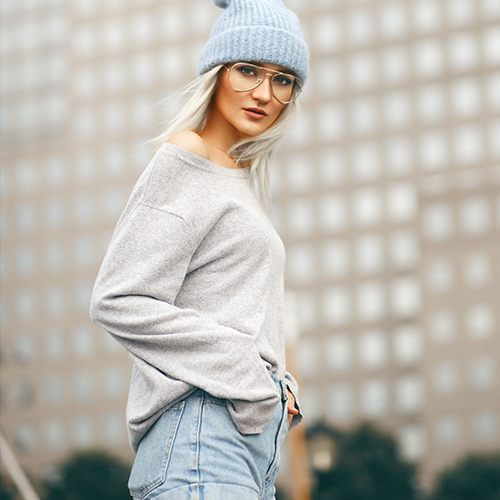 How to cool down blonde?
A pigment that possesses the 'magic' quality to cool down yellow is purple, on the other hand any ginger shades can be eliminated with a blue one. Cameleo comes to your rescue – try our new Silver series and hair toners that will cool down any yellow or ginger shades.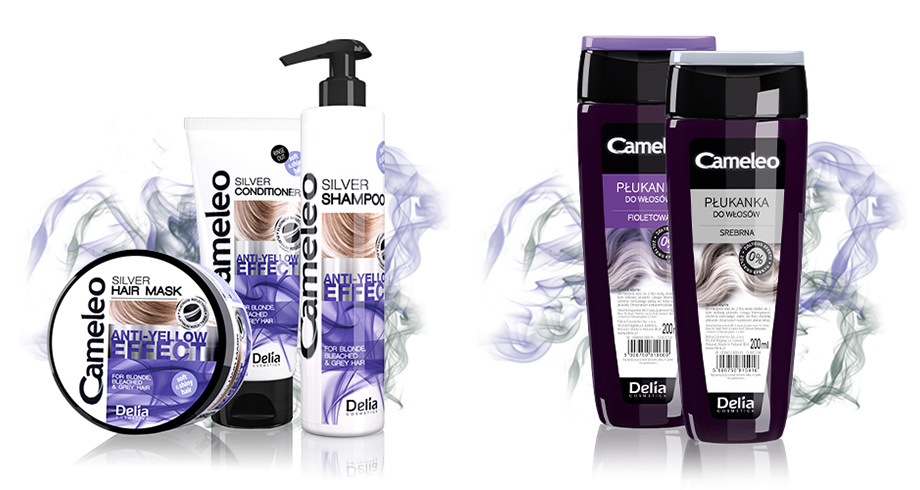 Silver is a series containing shampoo, conditioner and a hair mask for blonde hair. The main task of the series is getting rid of any non-popular yellow tones. On top of that, the series regenerates and nourishes the hair, preserving its natural shine and highlighting platinum shades whilst moisturising, smoothing and softening it. Thanks to our products, your hair will not only be nourished and healthy, but also perfectly cool!
An alternative is using Cameleo hair toners. Silver or purple toners will get rid of any yellow shades on natural or dyed hair whilst giving the hair subtle silver or purple cool shine.
How to retain a cool shade?
Start with a deep regeneration and nourishment (especially when your hair is damaged, dry and porous – prone to yellow tones!). Your everyday beauty routine should be packed with ingredients that will penetrate the hair and moisturise it from within, protecting and smoothing out individual strands. The more closed the hair scales are the higher the chance that the desired colour will stay for longer. Use acidic toners as well, and each wash finish with a cold water rinse.
Add our products from the Silver series to your everyday beauty routine, so your blonde shade stays cool for longer and your hair stays nourished.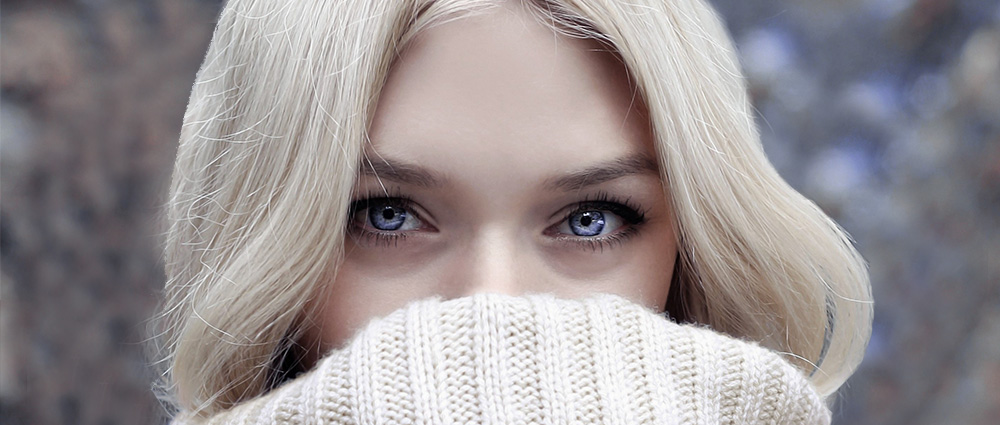 Did you know that your diet can influence the colour of your hair? If you want to 'cool down' your shade – reduce the consumption of honey, cinnamon, camomile, lemon, saffron, turmeric and oils (walnut, sesame or mustard). Each of these ingredients works wonders for the condition of our hair, but not necessarily against yellow tones (so if you are dreaming of a warmer shade, you know what will help you ?).
We know that keeping a cool shade of blonde requires work, but the effect is worth it. If you are not willing to dye your hair every two weeks or to hide yellow strands under a hat – try Cameleo products that will help you to win the fight with yellow shades.