Would you like to grow a thick, full beard like from legends about Vikings? Unfortunately, not everyone has been given the right genes to achieve this effect. Sometimes beard just doesn't want to grow as thick as you would like. This can be due to many factors. One of them is age. Your beard reaches its final shape only around 30 years of age. It can also be a matter of genes. Regardless of the cause of your dissatisfaction, you can strive for and gain a denser facial hair.
We have proven methods for this!
It is always worth taking care of your beard, especially when we want to stimulate its growth and make it thick. Wash it regularly with a refreshing shampoo and brush it. Combing the beard not only will cleanse it of dirt and dead skin, but also will speed up the production of sebum. This will ensure that your beard is properly nourished. Don't forget to apply the precious Cameleo MEN Beard & Moustache Oil. Thanks to it, you will get rid of the feeling of dry skin, and the hair of beard will be moisturized. The Cameleo MEN Beard & Moustache Oil also prevents tangling and more importantly, absorbs quickly, so you only need a few seconds in the morning for your beard to look better!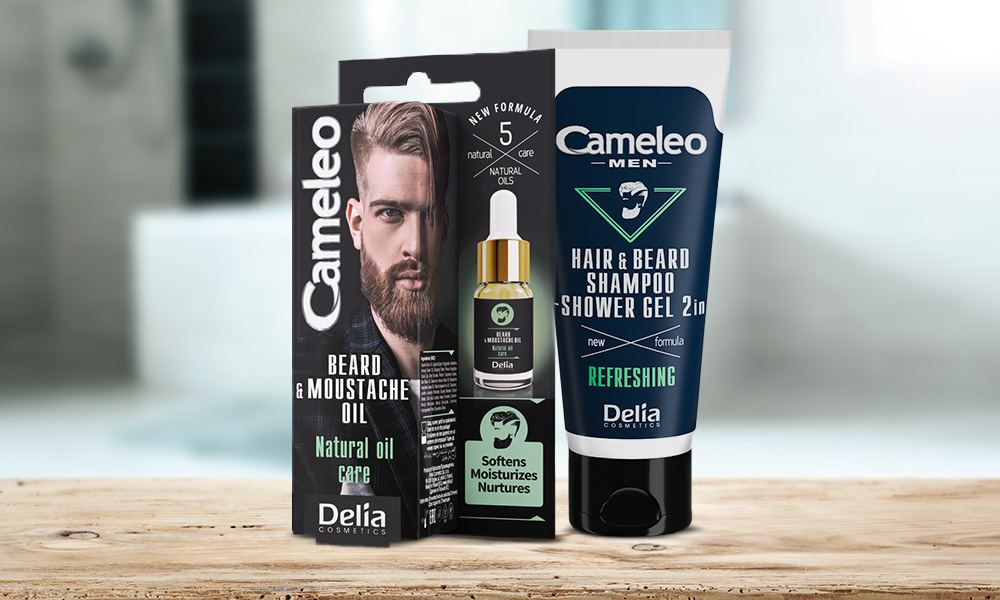 The proper nutrition is a panacea for many ailments. Feed your beard with properly balanced meals! Thanks to healthy fats such as: nuts or seeds, you will strengthen your hair not only in the beard –but also your hair will benefit from it. You can also help yourself with the supplementation of vitamins and supplements such as vitamin H or biotin. It affects the overall appearance of our skin, hair and nails.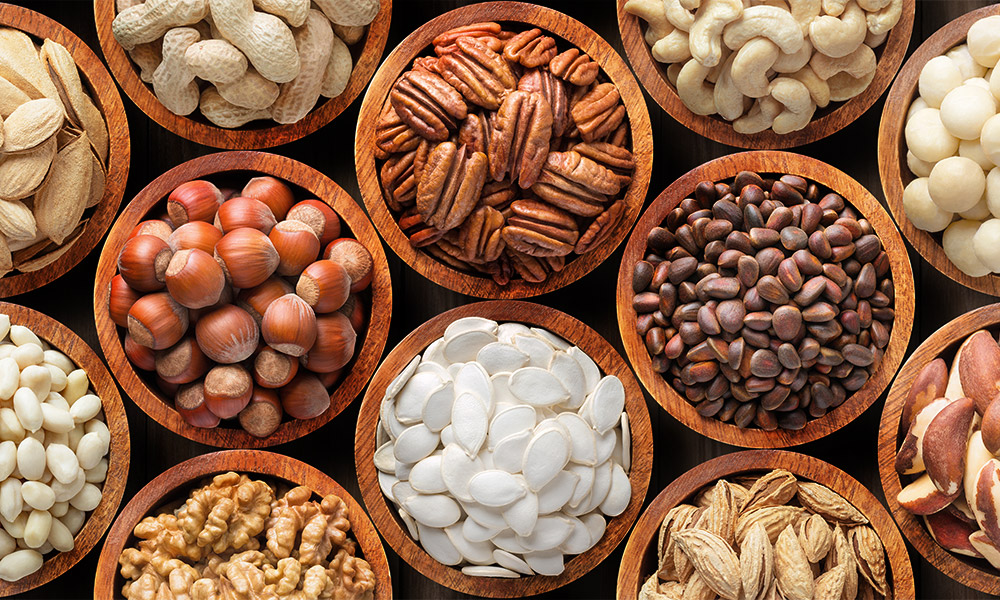 Each beard will gain +10 of the appearance when you tweak it up properly! Beard styling does not have to be difficult or time-consuming. To make it happen all you need is Cameleo MEN Beard &Moustache Pomade. Use it every morning to style and fix your favourite shape. Pomade does not leave an unpleasant, greasy layer, and yet moisturizes and arranges hair. In addition, it smells great! Allow yourself for a perfect look without spending a lot of time styling.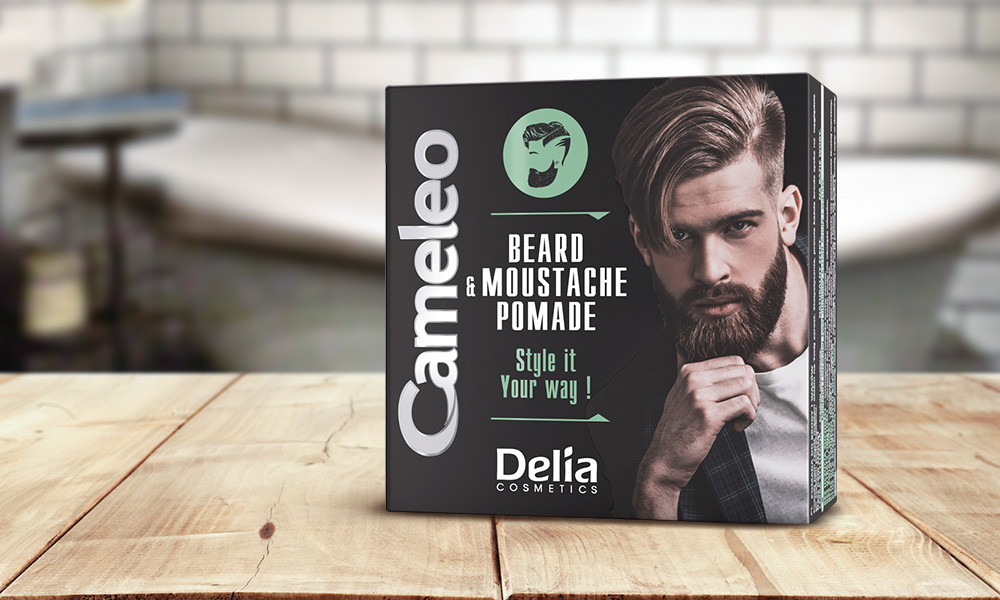 Did you know that your body produces testosterone during sleep? A similar situation occurs in your body during physical exercise. And it is the testosterone that is responsible for the density of your beard. So if you want to get a better look naturally, focus your attention on these two aspects. The minimum amount of sleep for an adult male is 7 hours. Add training 3-4 times a week, and your beard and whole body will thank you for that.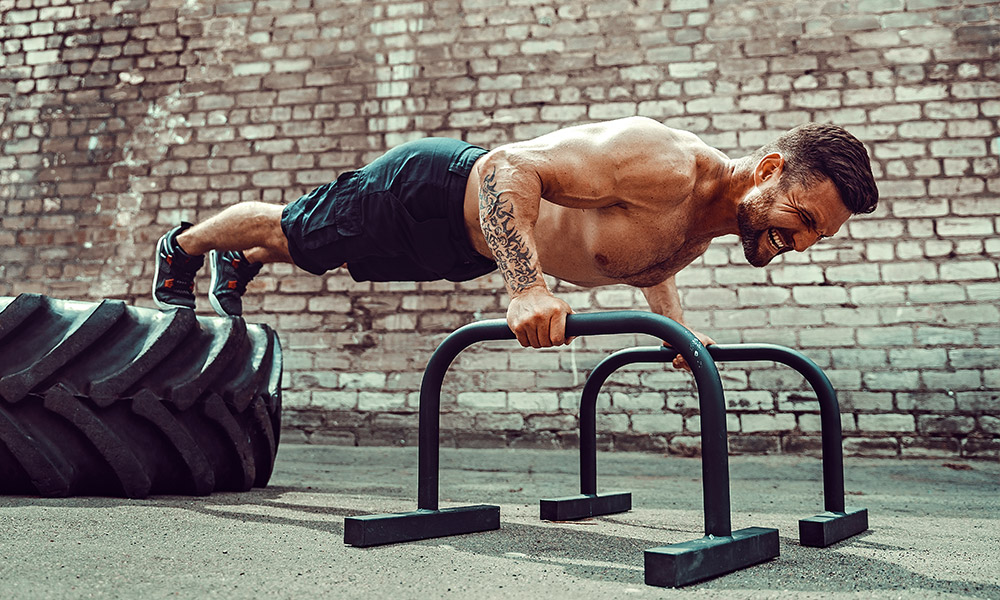 If your beard does not want to co-operate with you, despite all your efforts, you may want to opt for optical density? To eliminate annoying clearances and emphasize its shape, reach out  for the Cameleo MEN Hair, Beard and Moustache Color Cream. Thanks to the dye you can quickly improve the appearance and cover up imperfections of your beard. The results are visible in just 5 minutes!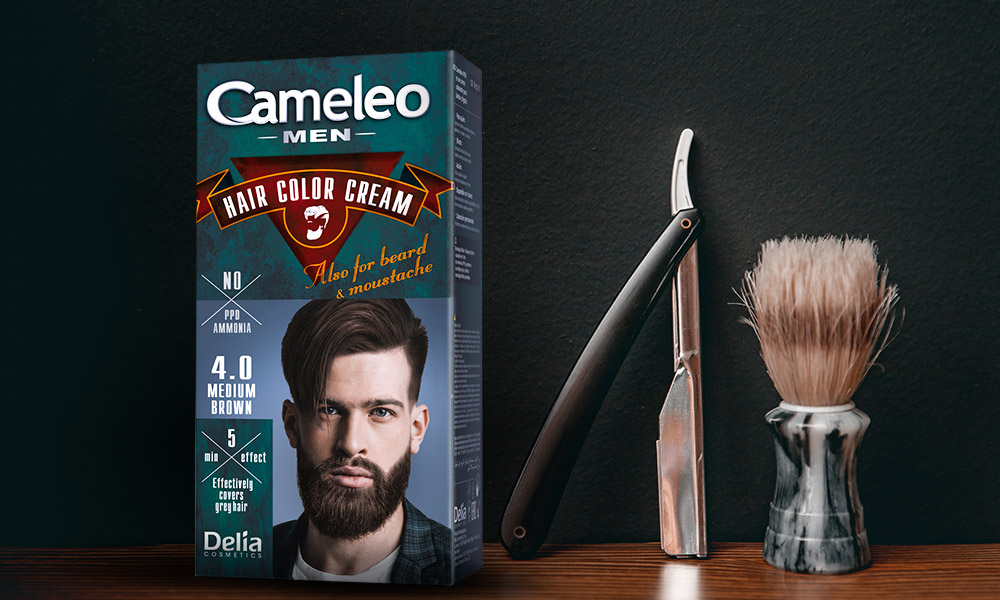 As you can see, you can do a lot to improve the look of your beard! Which points do you intend to implement in your life? Share your story with us in the comment below!