What to choose? Henna or hair coloring cream? There is no simple answer to this question. Each form of coloring has its own advantages. Below are the most frequently asked questions about dyeing your hair with Henna Herbal coloring.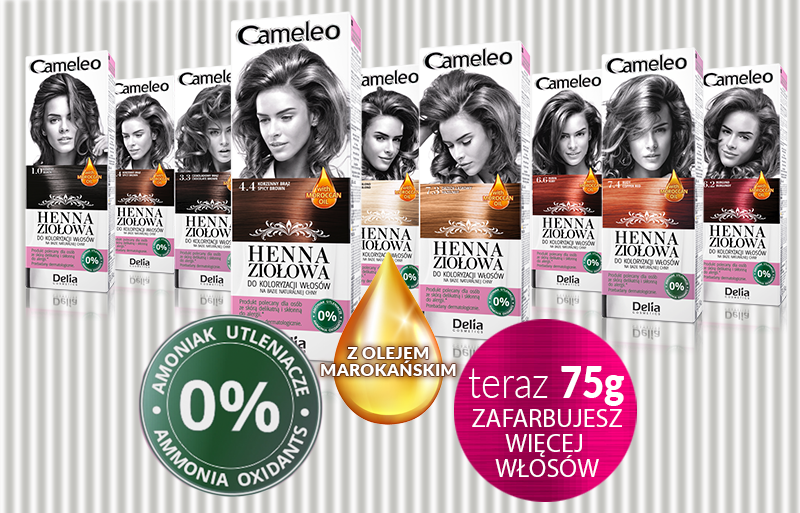 Can henna damage the hair and stop it from breathing?
Absolutely not. On the contrary henna, unlike coloring creams, cares for the hair and penetrates into small micro-cavities, filling them perfectly. As henna does not penetrate the inside of the hair, it does not affect its structure. Herbal henna delicately covers the hair, making it thicker and stronger. Additionally, it gives a beautiful shine and color depth.
Will henna cover gray hair?
Yes. However, you should remember that gray hair, due to the lack of natural melanin, is extremely difficult to dye. They are thicker than normal hair, stiff and harder to pick up color. Herbal henna shall cover the first gray hair. They can be of a lighter shade than other colored hair.
Can you become a platinum blonde using henna?
Unfortunately not, in the herbal henna palette you will find mostly dark colors (this is directly related to the color of natural chna – dark green-gray-brown). If you are a natural blonde or you lighten your hair by 2-3 tones, you can use the color No. 7.0 Blond. However, remember that this is a herbal paint and the blonde will have a warm, sunny shade. If you dream of a cold blonde with a silvery shade, use oxidative hair dye (permanent coloring dyes) or bleaches.
Do I need a brush, a bowl (metal, plastic) and gloves?
No. Herbal henna is ready to use, you do not need to squeeze it into a bowl, mix with an activator and apply with a brush. All you need to do is squeeze the finished cream directly onto your hair, massage it in and leave it for about 30 minutes.
How to choose a color?
Remember that herbal henna is a tone-on-tone coloring without a radical color change. This means a color change of only 2-4 tones. It is an ideal solution for people starting their adventure with dyeing. You can check the effect without the risk of having to dye your hair permanently.
Is the color permanent?
No, the color is not as durable as in the case of permanent tinting inks (grade III in the professional numbering of durability levels). Henna dyeing is a semi-permanent color (grade I). The effect wears off gradually and the color becomes slightly lighter with the next wash.
Should henna be applied to dry / wet, clean / dirty hair?
Herbal henna should be applied to freshly cleaned, damp hair. This is important because we apply many different styling agents to our hair every day: mousses, gels, varnishes, masks, pastes, etc. All these layers stay on the hair, stick it up, making it difficult to apply color. The best solution for a gentle and at the same time very thorough washing of hair are salt-free shampoos, ie Cameleo BB, salt-free shampoos and no artificial dyes, dedicated to dyed or bleached hair. They provide professional care, and at the same time are much gentler in operation. After applying herbal henna, you don't need to wear any foil caps or towels. Without it, henna will work just as effectively on your hair.
How long should you keep henna on your hair?
It is recommended to keep the Herbal Henna for about 30 minutes. The declared time can be extended. However, if you're doing it for the first time, don't take any chances. Check if the effect is satisfactory and during the next dyeing you can deepen or intensify the color just by extending the time of keeping the mixture on your hair.
Can henna be applied after hair bleaching?
Absolutely not. You have to wait min. 2 weeks from chemical lightening, permanent waving or dyeing with permanent coloring paints. It does not matter whether the used dye is ammonia-free or belongs to the group of ammonia-free dies – in any case you should wait 14 days. Otherwise, the obtained color may differ significantly from the expected effect. Natural dyes can react with chemical activators and a green tinge may appear in the worst case.
Can you mix colors?
Yes. However, remember not to mix warm and cold shades. You should also not mix too different shades, e.g. blond with dark brown. In such a situation, the darker color will always dominate and the final shade can be unpredictable.
Can part of the henna tube be left on for the next time?
By all means, if you have short hair or only dye the roots, you can leave part of the tube for the next time. If the tube top is screwed on carefully, nothing will happen to the cream and it will retain its properties.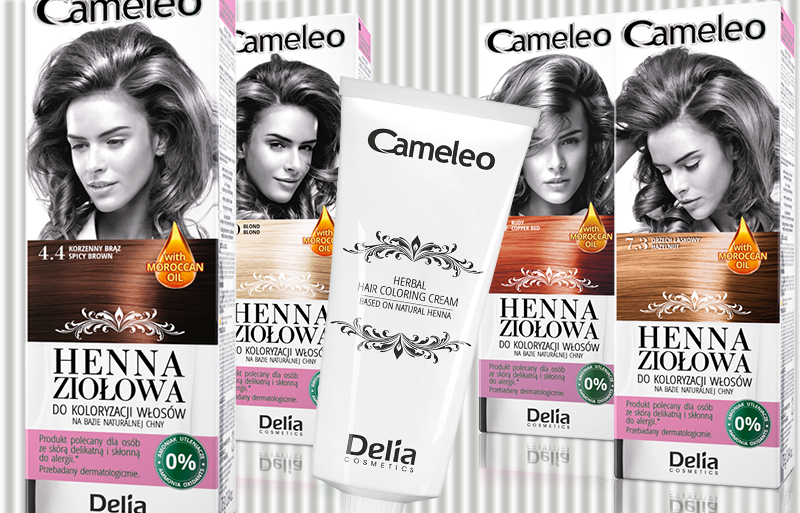 Is the fragrance as intense as in the case of traditional paints?
Absolutely not. Since henna does not contain ammonia or oxidants, it does not have an irritating odor. Henna has a very delicate herbal scent and the whole treatment is a pleasure.