When deciding to color your hair, you should take into account that after a while even the permanent color washes out and changes its shade. This often results in – for example – unsightly, yellow reflections on blonde hair. If you want to lighten the strands, but you don't like the option of dyeing them too often, rinses are the perfect solution. Check how to choose and apply them correctly.
What are the effects of a hair rinse?
The main task of rinses is to revitalize colored hair. What distinguishes them from "ordinary" hair dyes? First of all, they do not interfere too much with the hair structure, but only "settle" on the surface. As a result, they work more gently and do not affect your hair's condition that much. Moreover, some rinses are enriched with nourishing ingredients. For example, Cameleo rinses contain nourishing hydrosols – floral water, which moisturizes and softens the hair, yet protects the strands against negative effects of external factors or split ends.
How to apply a rinse? You can use it in three different ways. Choose the method that suits you best!
Rinse washed hair with lukewarm water with the addition of a cosmetic (add 1 tablespoon of the rinse for 2 liters of water and mix thoroughly). After such a procedure, you do not need to do anything else. All you need to do is comb your hair and let it dry. It is one of the easiest ways to use a rinse – perfect when you want a delicate effect and quick color refreshment.
If you're looking for a strong color, dip your hair in a rinse bowl for 3-4 minutes. Remember that the intensity of the shade will depend on the amount of rinse used – the more you add it, the stronger the final effect will be.
If you don't want to overdo the color, you can add a few drops of the rinse to your conditioner and apply it directly on your hair. This way you will get a very subtle, shiny effect.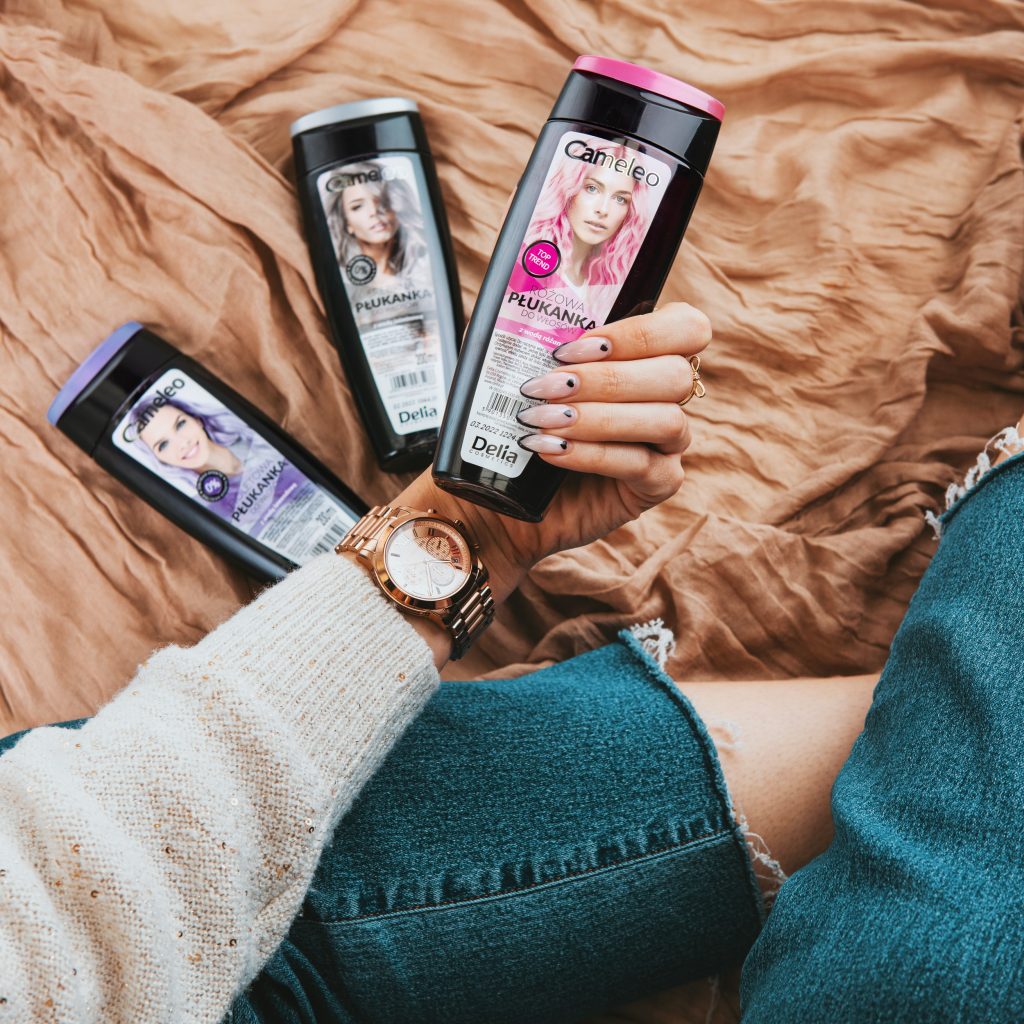 Which rinse will be best for your hair?
Our offer consists of four different types of rinses: apricot, purple, pink and silver. All of them are intended to care about blonde, lightened and gray hair. The purple and silver rinse additionally eliminate yellow reflections on the hair, giving the hair a cool tone, so they are perfect when you want to achieve or maintain the classic platinum effect. Check which one is best for you!
APRICOT RINSE
The best-selling apricot rinse with citrus water will nourish and strengthen your hair! Effect? No more split ends and you will forget about the problem of tangled hair once and for all! In addition, the apricot rinse will give your hair beautiful, deep shine, while giving your strands a subtle, orange tone.
VIOLET RINSE
Are you dreaming about cooler shade of blonde? Choose a purple rinse with the addition of lavender water, which will not only protect the original color of your hair, but also give it a deep glow.
PINK RINSE
If you prefer warm blonde tones, choose a pink rinse with nourishing rose water that will take care of the condition of your hair and give it slightly pink reflections.
SILVER RINSE
This rinse is enriched with jasmine water, which will additionally take care of the condition of the scalp and regenerate grey strands.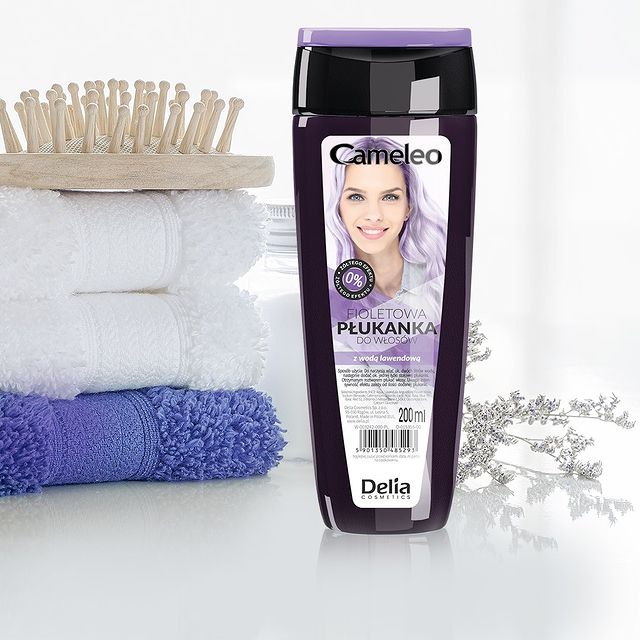 After the first use of any rinse, your hair will be shinier and will feel softer. Most importantly, you can apply this type of cosmetics every time after washing your hair.