Hair is the woman's showcase. It is a symbol of femininity and sensuality. Hair, hair, hair. Only we, the women, know how much time it takes to take good care of it. How many times do we get up earlier to arrange these unruly strands. This season we can give it up a little bit! Both tight and loose hair is in style. Fringes, braids, waves and curls are fashionable again. Let it happen on your head! Give it a try! Experiment!
WAVES ON YOUR HEAD!
The forgotten hair treatment of perm has come back as a boomerang. Waves, curls, artistic effect – it is a must-have of this season! This kind of look is extremely girlish and romantic…!
Gentle waves, a storm of curls or naturally rolled strands easily obtainable at home! All you have to do is to wind the hair on curlers and soak them with Cameleo Herbal Wave hair perm lotion. The preparation has been made based on the basis of a herbal formula. Women who have normal, thin and weakened hair can use it without any fear.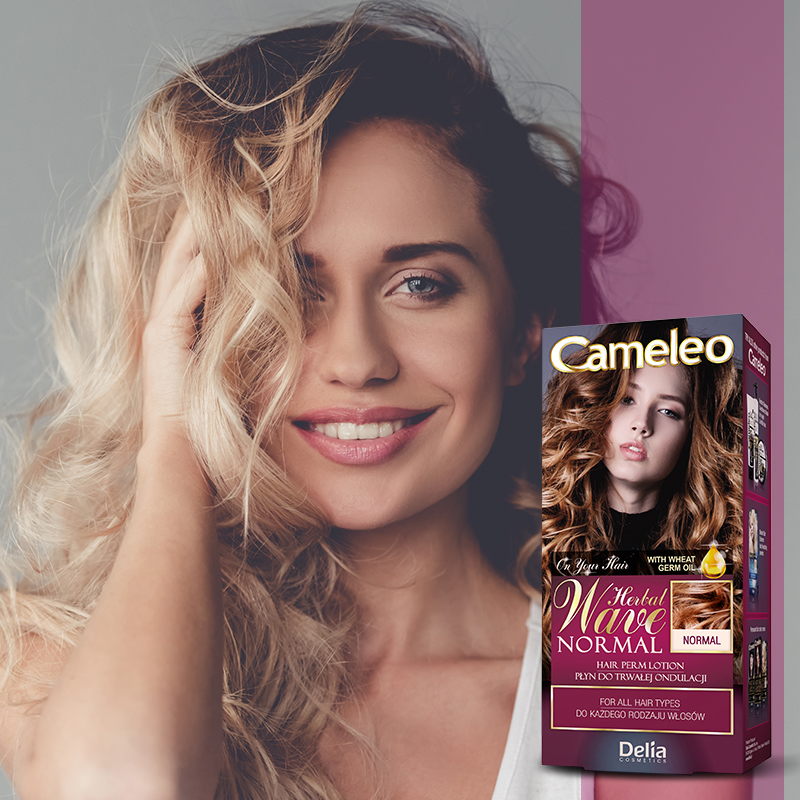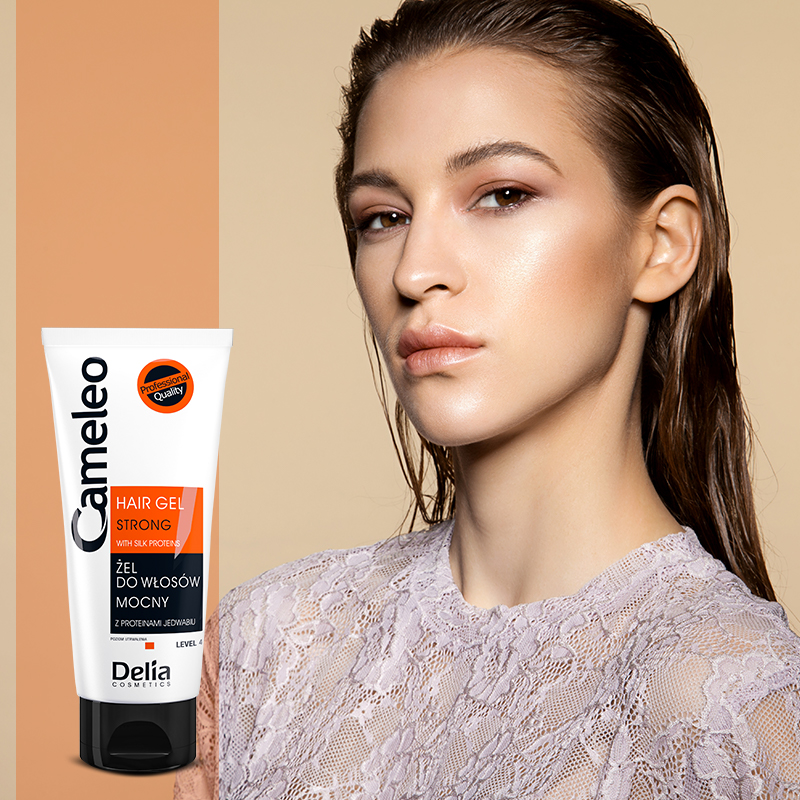 WET LOOK
The wet look is another trend that comes back! Hair combed back or sideways is extremely elegant and … fashionable! This type of hair is welcome at family celebrations, company banquets, in theater and opera. In order to get them, all you need is the strong Cameleo Hair Gel and a little bit of fantasy. The cosmetic product will provide your hair with a delicate shine, pleasant aroma and will give you a perfectly fix to any, even the most original hairdo.
THE RED HAIR – the object of desire
Do you know that naturally red hair is only found in 2% of the world's population? This fact makes the owners of red hair absolutely unique! In addition, the fiery hair colour is identified with sensual temperament of the owners.
This season is dominated by all shades of red: copper, chestnut, mahogany and strawberry. Beautiful, intense red colours can be found among Cameleo Omega Hair Colour Cream. This line was created for the safety of your hair! We have enriched the hair dye with OMEGA + serum, i.e. 5 natural oils (macadamia, sesame, corn, sunflower and olive oil), which should be mixed with activator and cream. Thanks to this, the hair will be protected and nurtured at the coloring stage. We also added the keratin balm to the packaging, which restores smoothness to the hair after the treatment.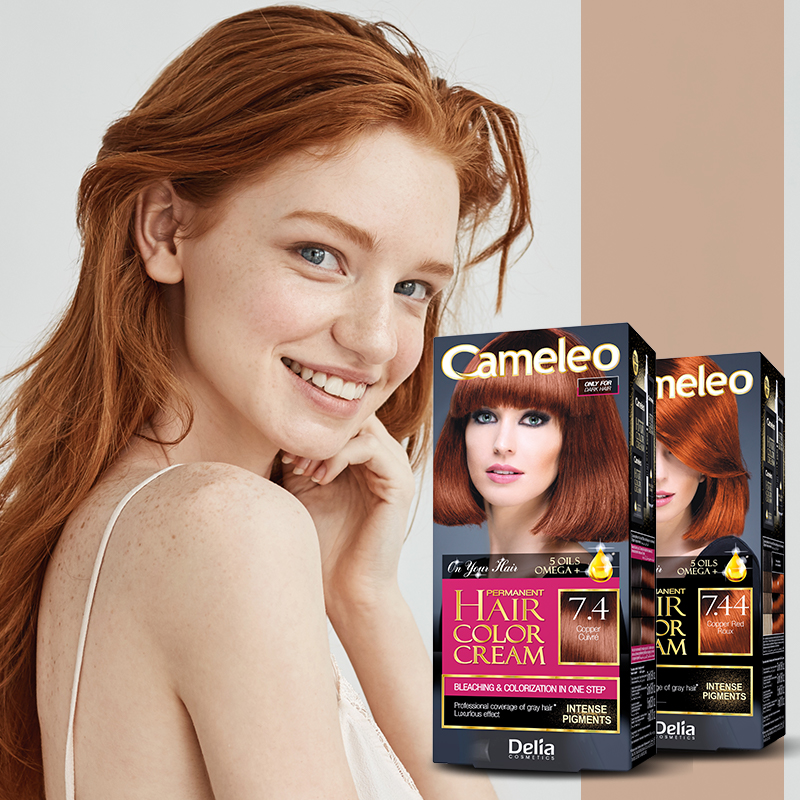 A WIDE RANGE OF POSSIBILITIES
The stylists have just given us a wide range of options this autumn. Let's use it! Give it a try and have fun! Braid, make the curls and style the hair with gel. Each of these options is less time consuming than everyday brush modeling. Liven up this sad autumn aura with intense, red colours. And we will watch over the safety and appearance of your hair.