Have you ever found yourself in a situation where a very important meeting is in precious few minutes and your hair desperately needs washing? There's no time and place for shampooing and conditioning, but you still have to bring back freshness to your hair.

Should you prepare for a disaster? Not really!

Just make sure that Cameleo dry shampoo is within your reach.

Why is it a must-have in your bag?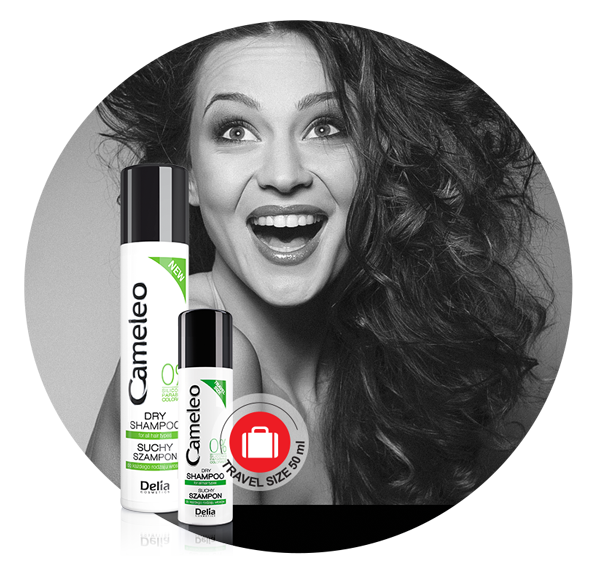 1. Refreshes your second (or even–third) – day hair
With Cameleo dry shampoo you don't need any water to make your hair look clean. Justapply and wait till it soaks up oil and sweat. A few minutes is enoughto make the shampoowork and leave your hair not only fresh but also voluminous. Yes, it adds instant lift to yourroots! Plus it smells so nice!
2. Formulated without artificial ingredients
A special formula of Cameleo dry shampoo doesn't contain ingredients,which might deteriorate the condition of your hair. It is suitable for all hair types!
3. Quick and easy
Just shake well before use and spray evenly 20 cm away from hair, focusing on the roots.
Then massage the powder gently into your hair until it is no longer visible.
That's it!
4. Leaves no white spots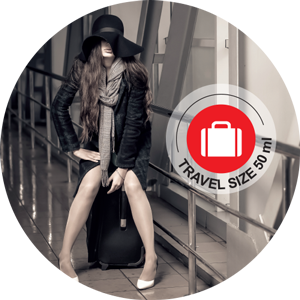 Are you afraid that a dry shampoo might leave the unattractive white spots on your hair?There's no need to worry with Cameleo! It's easily absorbed and after you thoroughly brushyour hair, it will be invisible.
Cameleo dry shampoo is available in two sizes. The standard
200 ml bottle
is a must-have in every bathroom cabinet. Just in case you need an extra half an hour of sleep in the morning. And a travel-size bottle of
50 ml
will be perfect for any journey and always ready to prevent a major beauty crisis.It will fit even the smallest handbag!
Quick, easy, and effective – Cameleo dry shampoo is definitely a product for a mission impossible!