89 tested sets = 89 positive feedback!
We love these results the most!
If you still have doubts whether to test our Natural line, see what the influencers say about it.
Cameleo Natural are the two lines developed for different hair needs, containing up to 95% of natural ingredients.
Detox line comprises products for normal and greasy hair. It is based on 2 active ingredients: natural clay with detoxifying, nourishing, purifying and sebaceous glands regulating properties and sage extract, which first of all reinforces and nourishes the hair.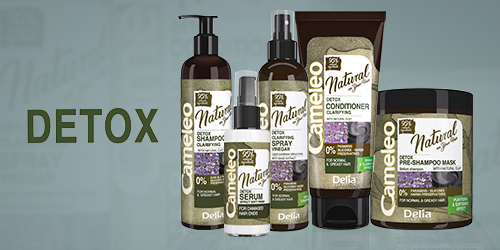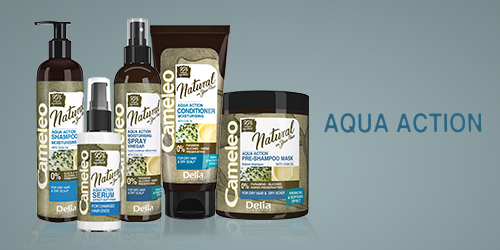 Aqua Action line are the cosmetics for women with dry, dull hair requiring deep moisturization. It contains chia oil, which is known for its easy penetration deep into the scalp and hair, bringing immediate moisturization, regeneration and reinforcement of the lipid barrier. Aqua Action also contains shea butter, which closes cavities in hair structure, reduces hair porosity and prevents dryness.
Both lines include the set of five cosmetics, based on the abovementioned active ingredients, which are the complete hair care sets: pre-masks, shampoo, rinse-off high-gloss conditioner, no-rinse acetic spray conditioner and serum.
We invited some of our befriended influencers to the meeting during which we talked about two Natural lines and the advantages of the products based on natural ingredients. For more information about the meeting, please read here, and now see what the users think about these cosmetics!