Have you always dreamed of smooth and shiny hair, trying to tame your unruly and dull strands?
Read this post and see for yourself of how easy and pleasant hair care can be.
Did you know that hemp oil is currently one of the most popular ingredients in care cosmetics? It is a rich source of vitamins, minerals and protein, which is the main building block of skin and hair. Due to its unique effect, it is ideal for the care of the scalp and high porosity hair.
If your hair is dry and tangled often, it's most likely it is high porosity hair. Above all, products used to care for such hair should be strongly moisturising! Read the descriptions of all Cameleo GREEN products and see that hair care doesn't have to be difficult!
The vegan composition and delicate formula of refreshing shampoo will ensure that your hair is not only thoroughly cleansed, but also the scalp will be refreshed for a long time. Cannabis Sativa hemp seed oil is a wealth of Omega acids as well as vitamins and minerals that will take care of the appearance of the hair during washing.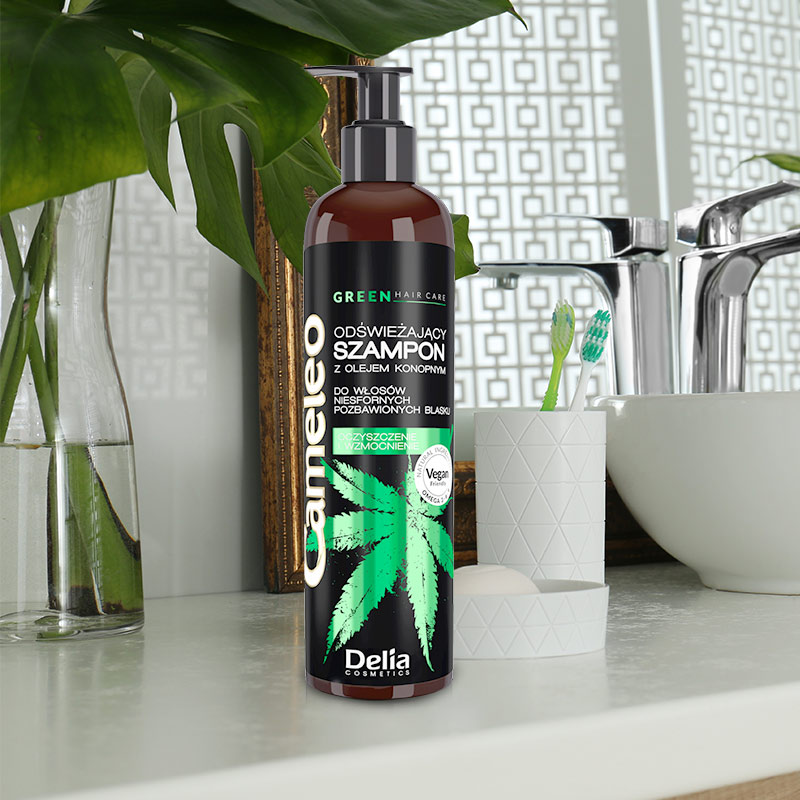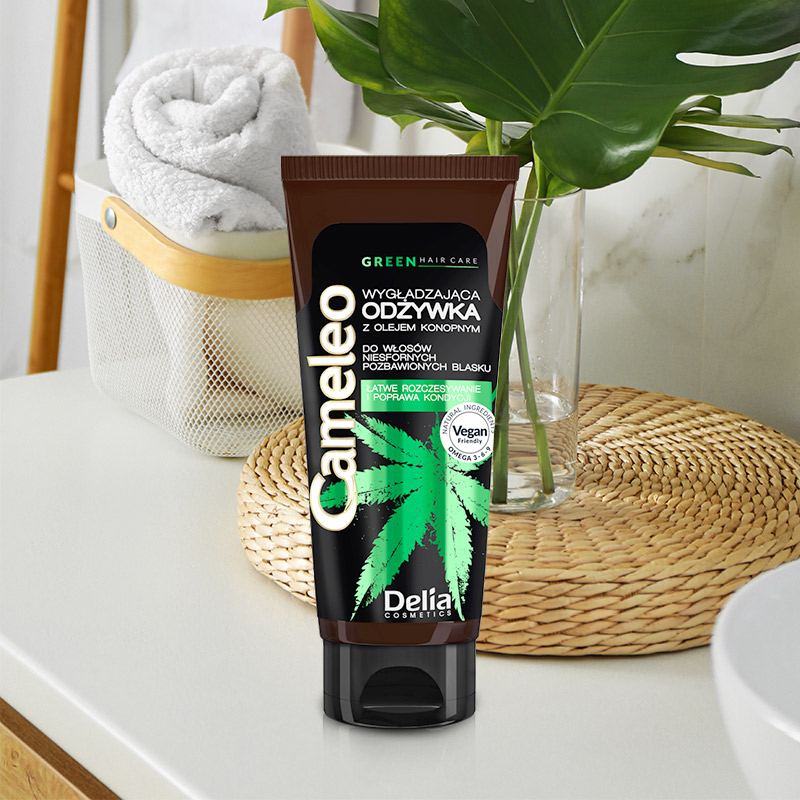 The hemp oil is very similar to the protective fat secreted by human skin, thanks to which it nourishes and cares for the right level of scalp hydration, contributing to the stimulation of hair roots. Systematic use of a smoothing conditioner will also make your hair smooth and shiny, and consequently, thanks to closed scales, your hair will be less susceptible to external factors – changes in temperature and humidity!
A smoothing mask with hemp oil gradually rebuilds hair defects, nourishes it from the inside and makes deflected scales close. The high content of fatty acids restores the scalp to lipid balance, improving the elasticity of the strands.
Just after the first use, the hair will be disciplined and styling will become a pure pleasure.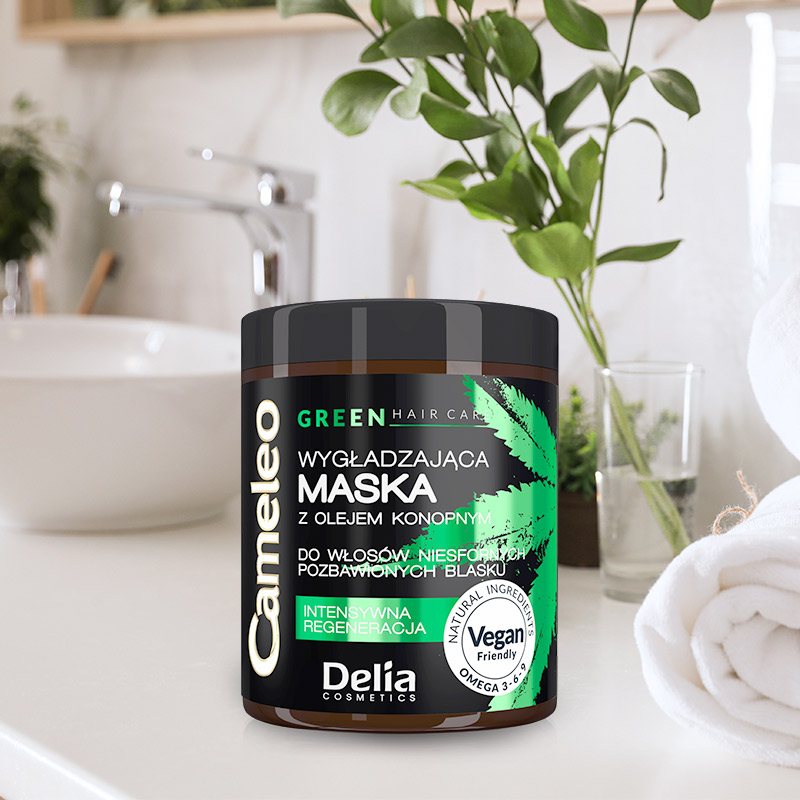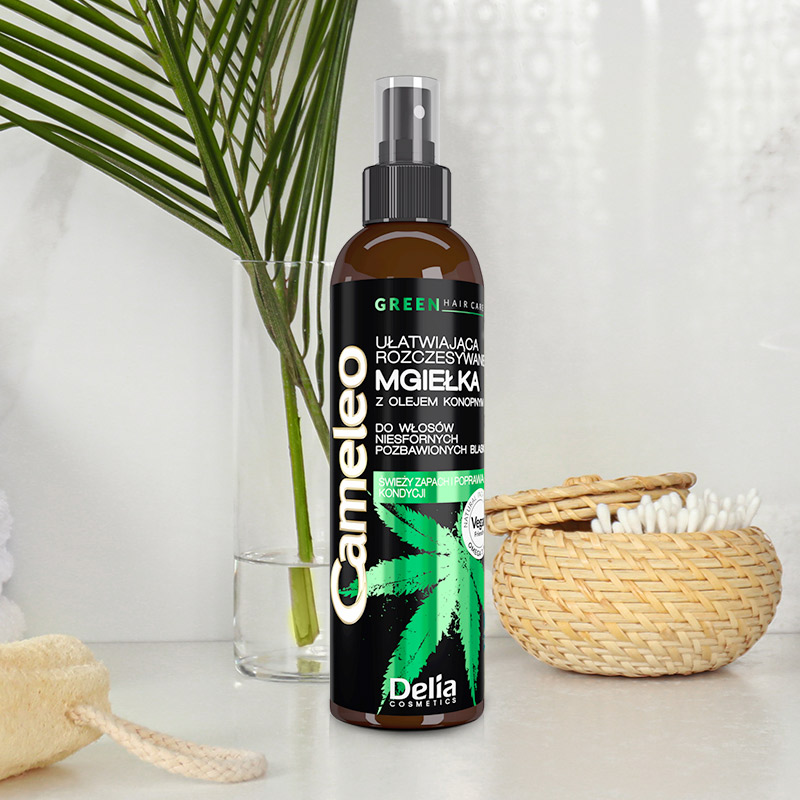 The last step in high porosity and curly hair care is to use a mist that makes combing easier. Its formula has been enriched with D-panthenol and hydrolyzed cornstarch, thanks to which the hair is highly moisturized, elastic and flexible. The effect of systematic use is to facilitate combing of the most unruly hair, a fresh and pleasant aroma, as well as unusual softness and smoothness from root to tip.
If your hair gets frizzy often, you have difficulty combing it and it lacks in shine, then the Cameleo GREEN series will be the perfect choice! The vegan formula and lack of substances of animal origin will make you look after our planet's well-being.
After reading these few tips, caring for your blonde hair will be easier and more enjoyable. If you want to keep your favorite cool shade, try SILVER LINE cosmetics. Thanks to the blue dye content, they will allow you to enjoy the cool color for many days, and their light formulas will provide optical hair lift and give it volume!