The summer is here! Long-awaited sunny days and warm nights have finally come! Holiday festivals, trips and free time also came with the summer season. During such time, it is tempting to change something in your appearance – for example, go crazy with your hair. The only fear is what to do later when the holiday aura passes by. The Cameleo brand comes up with the solution, which offers hair dyeing products without a long lasting effect.
GENTLE HERBAL HENNA
What is a herbal henna? It is a coloring cream without ammonia and oxidants, created on the basis of natural chna. It guarantees gentle hair coloring without interfering within hair structure. It will gently give your hair the colour you choose, and additionally, it will regenerate hair and make it extremely nourished and definitely softer. Dermatological tests have proven that Cameleo Herbal Henna does not cause allergic reactions.
So if you are looking for a product that will allow you to colour your hair "tone in tone", and simultaneously be sure of its delicate action – this herbal henna will be perfect for you.
Durability: is up to 8 washes.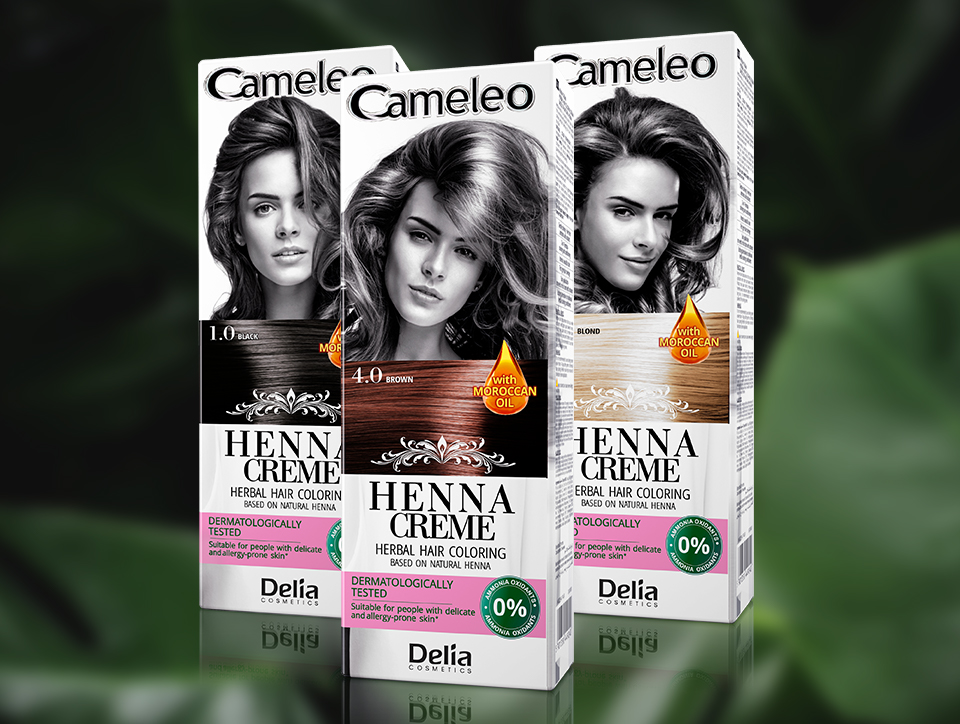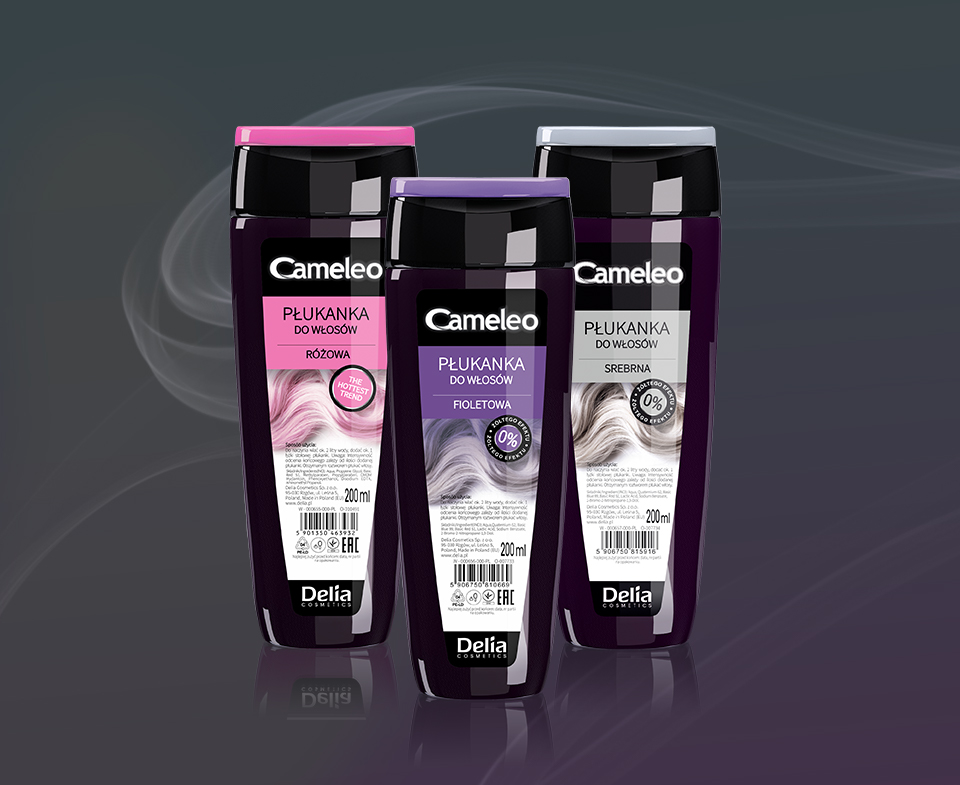 CAMELEO HAIR RINSE
Do you have blond hair and you dream of getting rid of yellow tones? Or maybe you would like to give your hair a pink gloss? If so, then the hair rinses are the perfect solution for you.
Choose silver if you care about platinum reflections, choose pink if you want to give your hair a pink glow or purple if you want to take care of cool shade of your hair. You can use the rinses after every shampooing, and the intensity of the colour totally depends on you! The more product you use, the more intense the effect you will get.
Durability: if used as directed on the packaging, the colour will last 2-4 washes. When the amount of the cosmetic product is increased in each use – the effect may last longer.
CAMELEO INSTANT COLOURING HAIR MIST
You don't have time to use a regular hair rinse?! The latest Colouring Hair Mists come up with the solution! This is a modern edition of the traditional version of Hair Rinse. What is the difference? This time you don't have to dilute the product in water! Thanks to the SPRAY & GO FORMULA, you just spray your hair, dry it and you are ready to go! Sprays are available in three different colours – pink, silver and purple – just like traditional hair rinses.
Durability: the color lasts up to 14 days.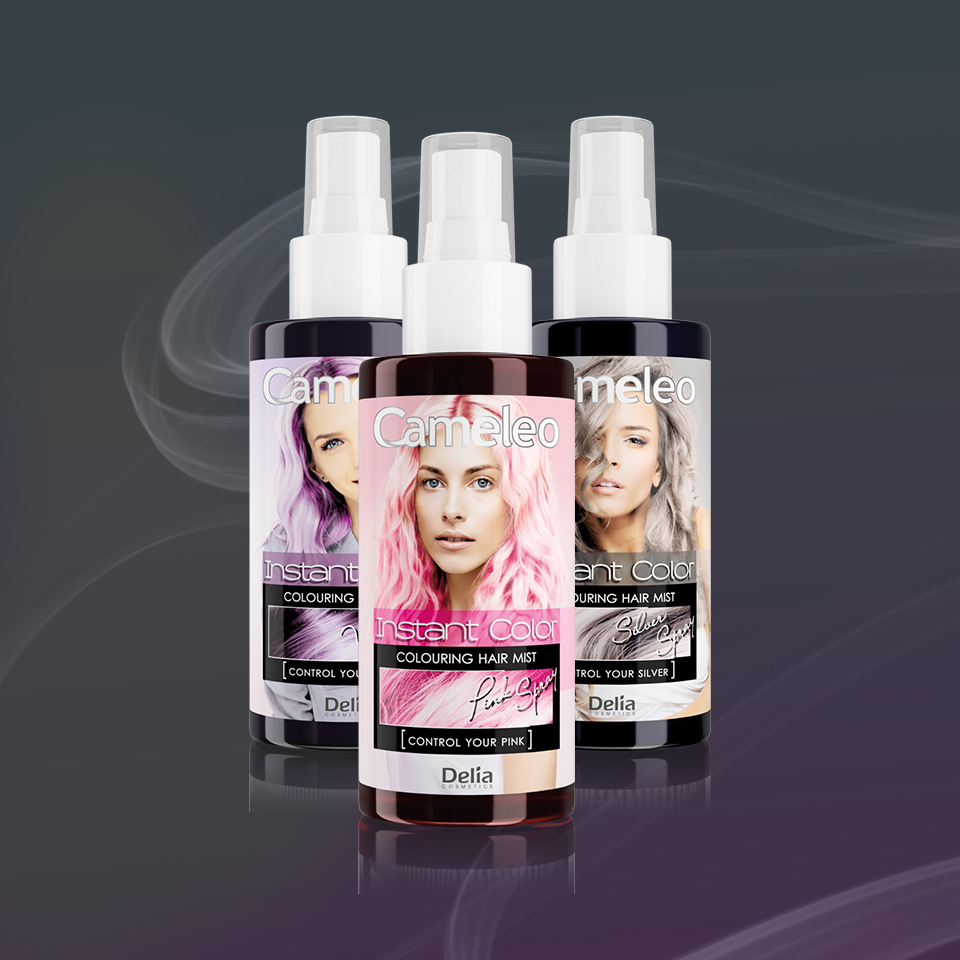 The Cameleo Pink Effect and Cameleo Brown Effect
Cameleo Pink Effect and Cameleo Brown Effect are 2 in 1 solutions. They are totally innovative in hair care, because not only do they provide daily cleansing and care for the condition of the strands, but also provide a delicate hair colour. Each line consists of a shampoo and a conditioner.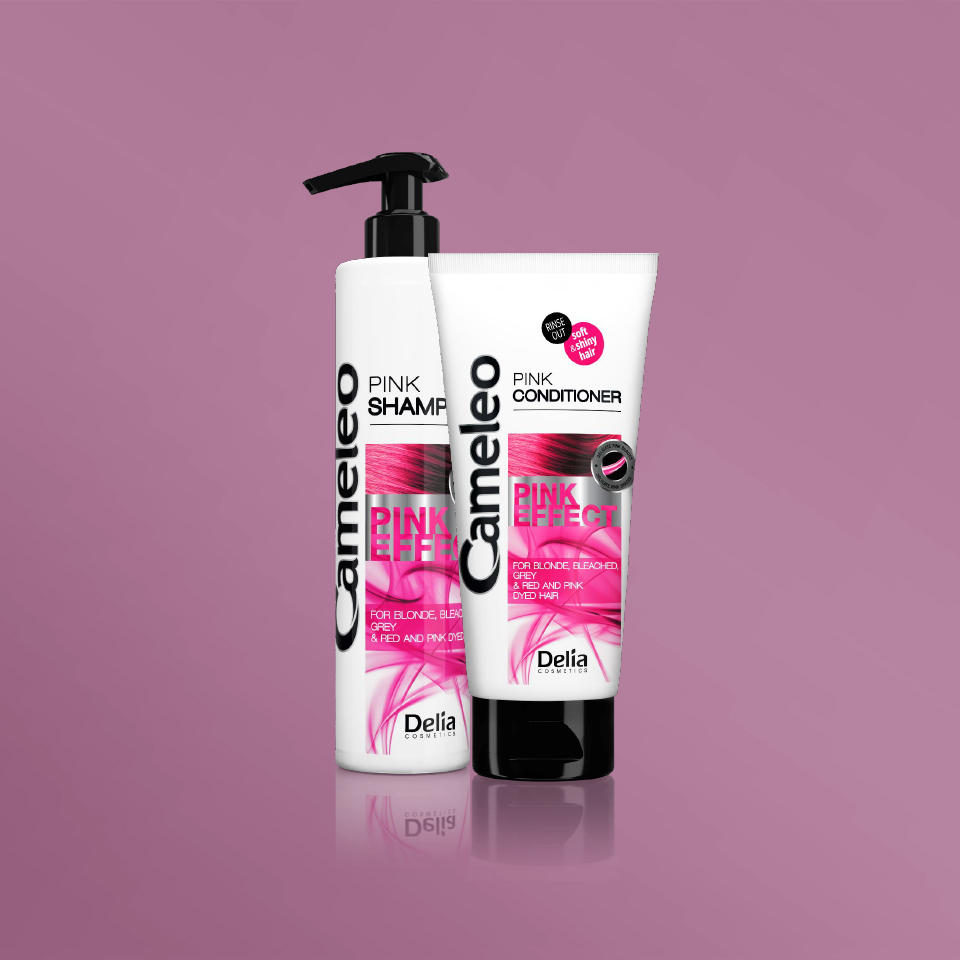 The Cameleo Pink Effect
Cameleo Pink Effect is a line enriched with a pink dye that will make your blonde hair get a beautiful, romantic shade of pink or – if you have red or pink strands – it will emphasize and enhance the colour. After using the shampoo, the hair will be thoroughly cleaned, while the conditioner will take care of its condition. Both products will give your hair a subtle, pink shine or take care of the beautiful, more intense look of the red-pink hairstyle.
Choose this series if your hair is gray, blond or in shades of pink or red.
Durability: if you are a blonde and use the Pink line once – the effect will last up to 1-2 washes, regular application of the products will allow you to get a lasting effect, which will increase, as you increase the amount of application. If your hair is red or pink, regular use of the Cameleo Pink Effect will give a more intense colour, full of shine.
The Cameleo Brown Effect
Cameleo Brown Effect is the perfect solution for brunettes who want to emphasize the colour of their hair and give it intensity and shine. The line with walnut extract perfectly protects brown hair from fading. The shampoo not only gradually deepens the color, but also perfectly cleanses the hair, giving it shine and elasticity. For even better results, it's best to use conditioners from the same series. Beautiful, chocolate effect on your hair guaranteed!
Durability: regular use of the Cameleo Brown Effect will allow you to get a more intense hair colour, full of shine, protected from fading.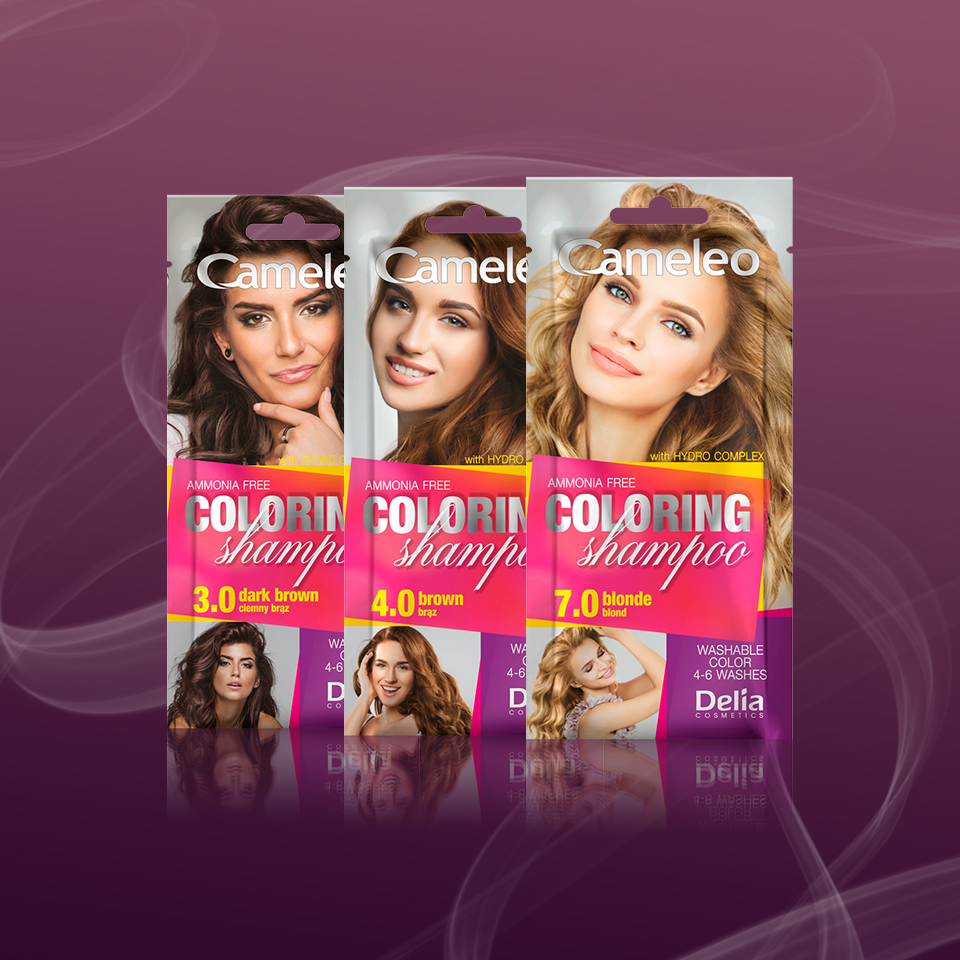 Coloring shampoo
For many, they are known as "shampoos" – coloring shampoos are a great solution to a quick refresh of your hair colour or an immediate change of its shade. When to use coloring shampoos? For example, in a situation when you are just starting the adventure with dyeing and you do not want to bind to a given colour permanently. They are very easy to apply, do not require mixing ingredients, and are also gentle to the scalp, so you can use them between regular hair dyeing without concern.
Durability: Washable after 4 to 6 washes, depending on the initial hair colour and hair condition.
So, how will it be? Are you ready for a holiday adventure with hair coloring? Thanks to Cameleo Coloring shampoos you can experiment in different ways and play with colours without obligation!