Blonde hair, both natural and bleached, requires special care and taking special care of hair color! It is usually highly porous, brittle hair lacking in shine.  Are you wondering how to make your hair soft, shiny and moisturized? Be sure to learn these 5 quick and easy ways that will change your hair in just a few weeks.
How to wash blond hair?
Careful cleaning is the basis for all hair care. Remember to wet your hair thoroughly with lukewarm water before using the shampoo. Try to avoid high temperatures, which unfortunately dry the scalp and lead to faster greasy hair. This small change in water temperature will make your skin soothed after just a few washes! After applying the shampoo, try to make a short, gentle massage that thoroughly cleanses the skin and hair. Be sure to repeat this step twice to get rid of any impurities and leftover preparations that you used for styling. Hair washing is also a good stage to take care of the hair color, especially if your hair has yellowish tones!
Moisturizing, moisturizing and moisturizing once again!
Blond hair needs systematic moisturizing, so after each washing you should put a conditioner or mask on them. If you have some free time, we suggest you gently squeeze your hair in your hands to get rid of excess water, apply a moisturizing product, and then put on a plastic cap and your favorite hat. Sitting with wet hair in a hat? Yes! Thanks to the additional layer, you can slightly increase the temperature, which makes the hair more absorbent, and the nutrients from cosmetics penetrate deeper. All you need is 15-20 minutes to regenerate your hair without visiting a hairdresser!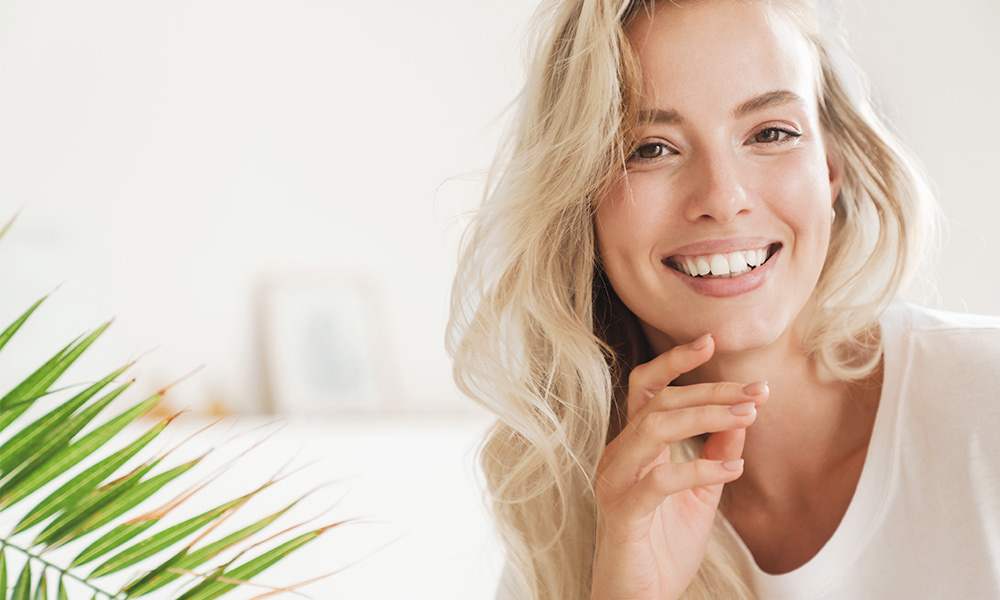 The push-up effect, why not!?
Full-bodied, oily cosmetics formulas usually do not harmonize with blond hair, which after applying too greasy and thick products tend to be flat and appear to be even thinner. When choosing cosmetics, be sure to reach for light formulas containing a lot of plant extracts and do not contain emollients which weight down the hair. In this way, instead of a flat hairstyle, you get a push-up effect that will last throughout the day.
Say NO definitely to yellow tones!
Keeping cool or platinum color seems to be difficult and tiring. After just a few washes since visiting the hairdresser, warmer, yellowish tones appear and do not look good. The blue and purple dye used in hair dyes has very small particles, which rinses off quickly, especially if you wash your hair every day. But don't worry, you don't have to give up washing your hair to enjoy this dream cool shade! All you need to do is use cosmetics containing blue pigment during hair care. Yes, all you have to do is change the cosmetics you use for daily care to maintain the beautiful color permanently!
Regularity is the basis!
In order not to waste the hours spent at the hairdresser's coloring, it is worth choosing hair care products deliberately. There is a reason why various cosmetics lines are created for specific colors. Thanks to carefully selected ingredients and pigments, maintaining a cool shade of hair does not have to be difficult. It is enough to use products containing cool pigments systematically. When planning your daily care, remember not to miss specialist products. Only regular use will make the hairdresser's effect last much longer.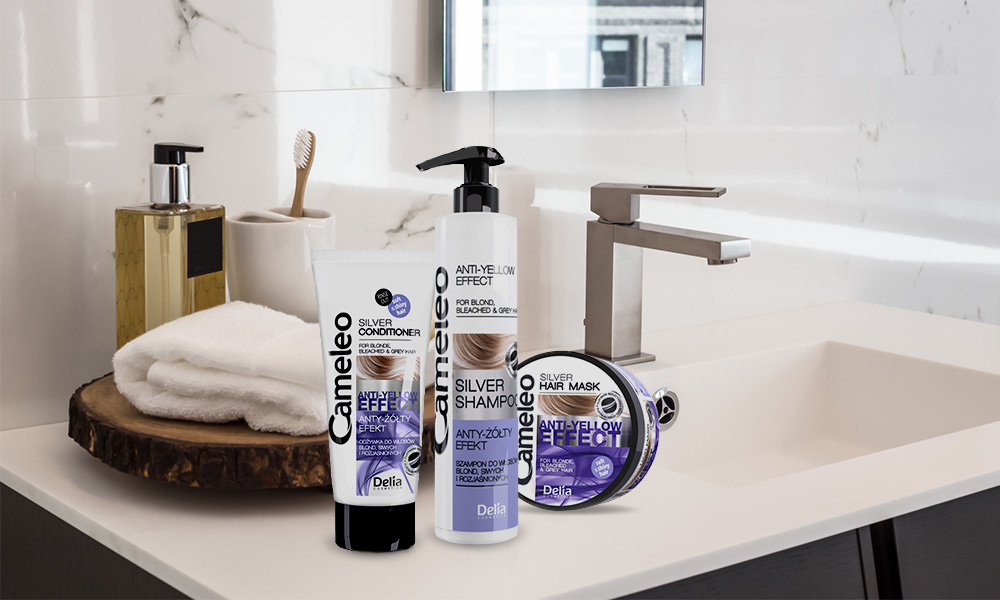 After reading these few tips, caring for your blonde hair will be easier and more enjoyable. If you want to keep your favorite cool shade, try CAMELEO ANTI-YELLOW EFFECT LINE. Thanks to the blue dye content, they will allow you to enjoy the cool color for many days, and their light formulas will provide optical hair lift and give it volume!