Are you pressed for time before going out and you haven't done your hair yet?
It does not have to be complicated or time- consuming to look classy. Look at three ways to style your hair quickly and effectively at the same time!
1. A high bun
Contrary to what it looks like, it is easy to achieve.
All you need to do is make a high ponytail on your head and tie it entirely with an elastic band or thread it through a special hair bun.
As you pull your hair through the hair bun and place the hair bun on the elastic band at the base of the ponytail, spread the hair so that it covers the hair bun completely. For better results, leave the ends of your hair loose and then wrap it around the elastic band. Fix it with bobby pins and spray it with hairspray to make the hairdo last.
Such a bun looks very elegant and is easy to make!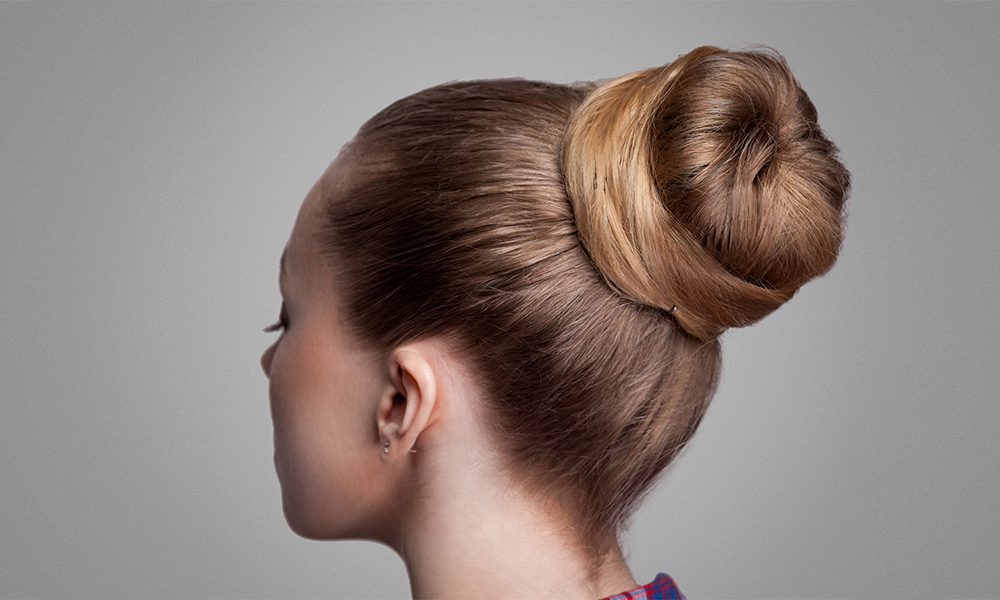 2. Ponytail with braids
Part the hair on the side or in the middle of the head and then make two Dutch braids on both sides of your head, make them for half-length of your hair. To make such braid take 3 strands starting from the top of the head, put the first strand under the middle strand, then put the strand from the opposite side to the middle strand. Do the same on the other side of your head. After making the braids, join them together with an elastic band and tie them into a low ponytail. You can place it in the middle or on the side of your head. The final result? Easy, glamorous and romantic hairstyle!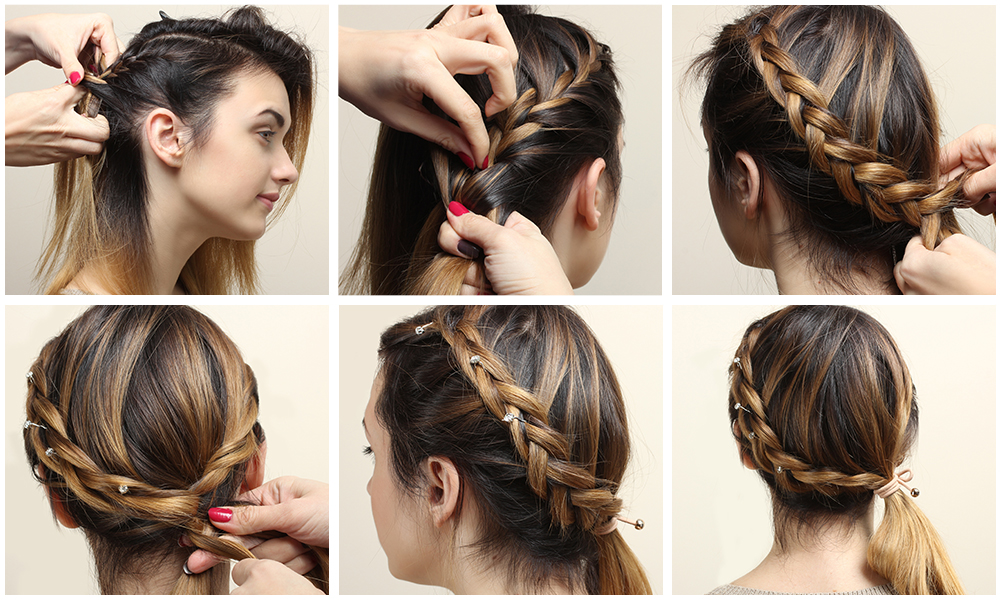 3. A bun with a braid
Pull some hair from the top of your head and make a braid, tying it with an elastic band. At the bottom of the braid with the rest of the hair make a small bun and fix it with a bobby pins.
It will take just a minute!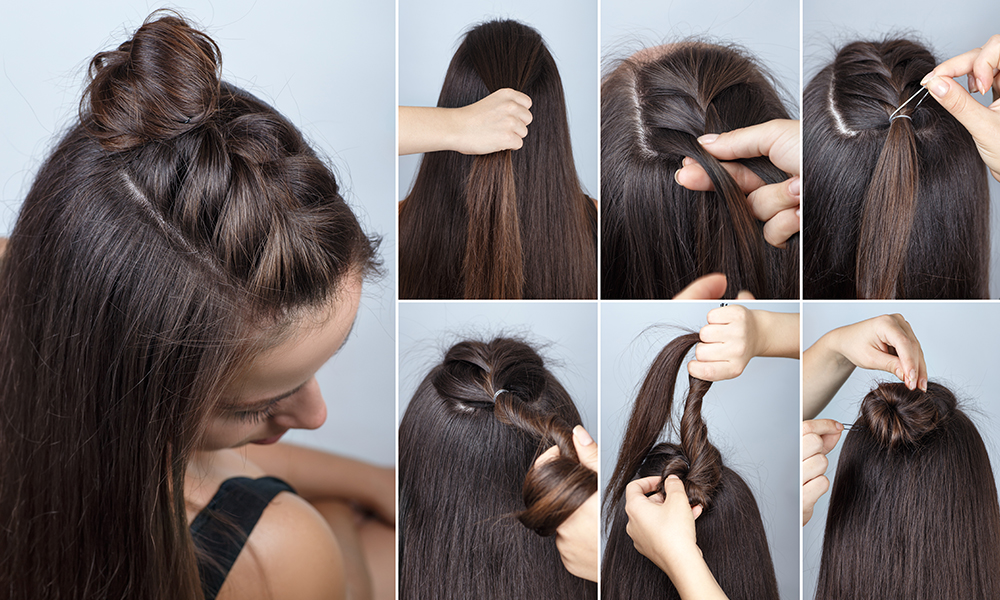 As you can see, there are many ways to style your hair. You can do it by yourself and in just a few minutes! You don't have to book a visit at the hairdresser's each time you want to look fabulous and chick!
So, do you want to give it a try?