Are you a hair- addict and do you follow all hair care trends? Or maybe you just want to know what to do to make your hair look perfect? Regardless of the purpose – you've come to the right place! Especially for you we present an interview with a Cameleo Expert – Mrs. Renata Ciszewska-Kłosińska who gives lots of tips on hair care and the latest Cameleo Natural line containing 95% natural ingredients. From this interview you will learn, among other things, what the genesis of the line is, the properties of Cameleo Line ingredients and explore the secrets of five-step, natural hair care.
Good morning Renata, I would like to talk with you about the newest cosmetics CAMELEO NATURAL hair care products. First, tell us please how did you come up with this idea?
[Renata Ciszewska – Kłosińska]: Bio, eco, vege, natural, botanical – these are the words that naturally came to every-day use nowadays into our lives. THE CAMELEO NATURAL is our natural response for the developing trends. When creating our natural cosmetics we followed and were inspired by the idea of SLOW LIFE. That is how we created SLOW HAIR.
We want to encourage our customers to stop for a moment, spend more time and pay attention on themselves, on their bodies and hair care.
The key factor of this series was an optimal use of the largest number of natural ingredients.It was our purpose – formulas rich in precious, natural, active ingredients. And we made it! We succeeded in it!
BOTH LINES: CAMELEO NATURAL DETOX & CAMELEO NATURAL AQUA ACTION – contain 95% of natural ingredients.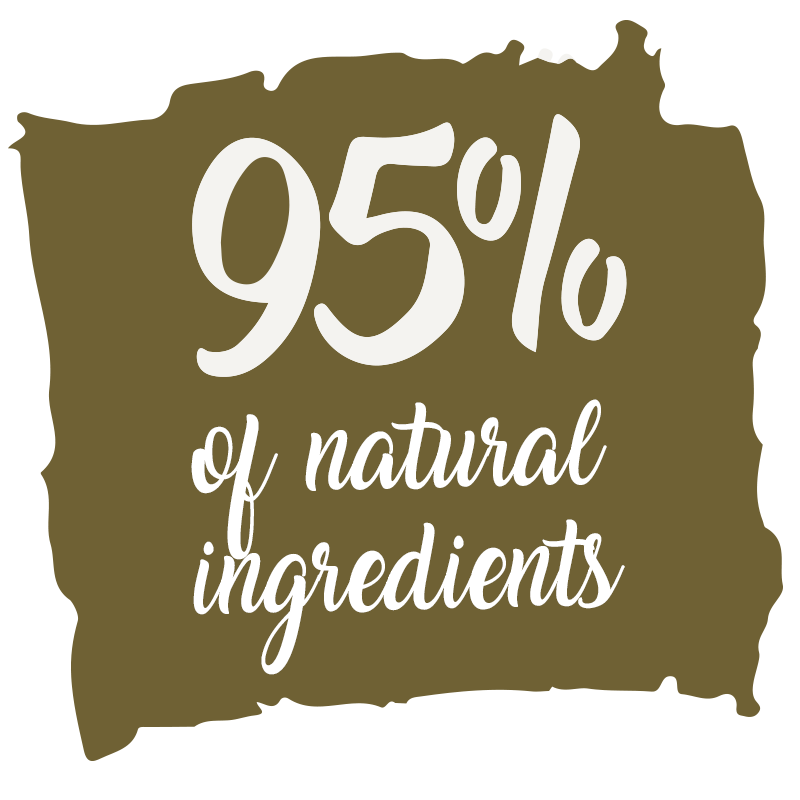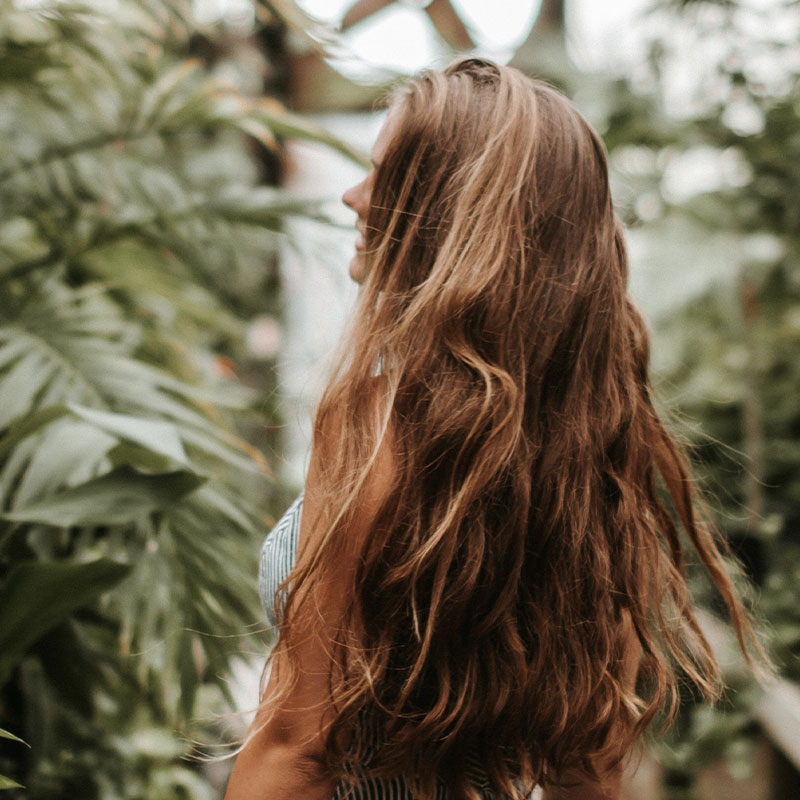 For whom is the CAMELEO NATURAL it dedicated to?
[R.C.K]: Of course it is dedicated for everybody. In particular it is dedicated to women who pay careful attention for the ingredients, read the labels carefully and look for products which can be trust-worthy and which stay with us for a long time.
What about the price? Is the CAMELEO NATURAL LINE affordable for everybody?
[R.C.K]: Of course! CAMELEO NATURAL is the line of a very good quality for a reasonable price. Everybody can afford this hair care!
You mentioned two cosmetic lines for hair care. How would you characterize them?
[R.C.K]: Cameleo Natural Aqua Action Line is dedicated for dry scalp and hair.
And Cameleo Natural Detox is created for the needs of normal hair with the tendency for oily.
What do they consist of? Which natural ingredients did you use to produce them?
[R.C.K]:As far as Aqua Action is concerned it is based on two main natural ingredients, which are present in each of 5 products included in this series. These ingredients are: chia seed oil and shea butter.
The chia seed oil contains natural antioxidants, and a whole group of vitamins which have deep moisturizing and regenerating properties. And the shea butter is a natural antioxidant and a natural UV film protecting our hair against harmful UVA and UVB.
The Cameleo Detox line is based on sage extract and natural clay extract. Sage extract refreshes, stimulates hair growth, strengthens its structure and reduces hair greasiness.
As far as natural clay is concerned, it is a source of macro- and microelements that are provided to our hair and to our skin, ensuring maximum nutrition. In addition, clay is charged with a negative charge, which means that it attracts harmful components with a positive charge and allows them to be quickly eliminated from our hair. These are, of course, only the basic ingredients of our products. We encourage you to get to know with its whole, precious and 95% natural composition of the products.
O WOW! SO now we know all about the ingredients! Could you tell us about the order in which we should apply Cameleo Natural products?
[R.C.K]: Well, we assumed that the most beneficial for hair treatment will be 5 steps of natural hair care with these products.
The first step may be quite a shock for many of you because it is a pre-mask.
What is a pre-mask?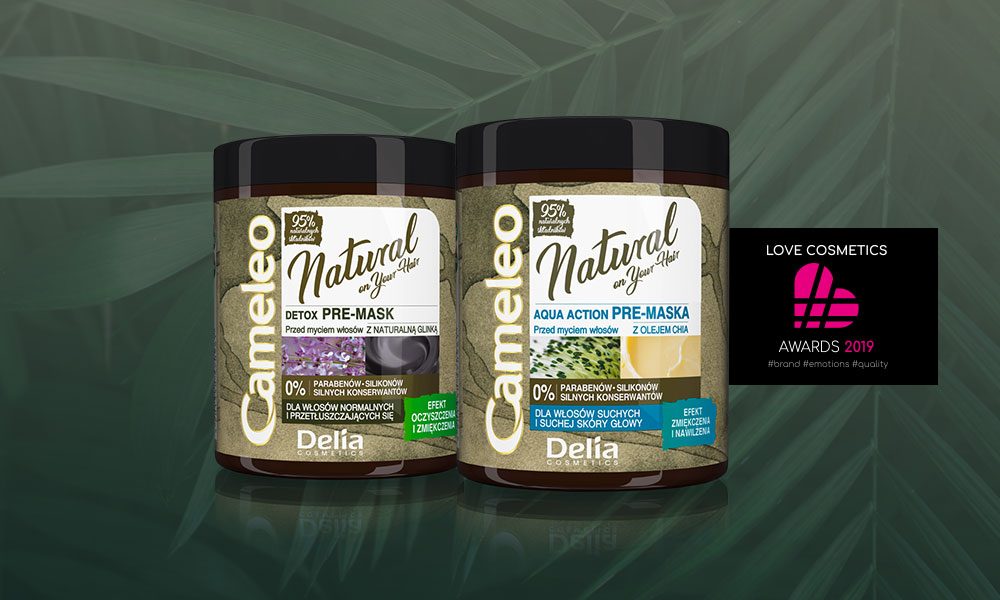 [R.C.K]: A Pre-mask is a very innovative approach to hair care. Usually we apply hair masks after shampooing. We have changed the order of use. It is pre-mask that we apply on dry for 1 to 3 minutes before we shampoo. We strongly recommend this 1 minute as a minimum time to achieve satisfying effect. Then we rinse it off. And we can move on to the next step, which is shampooing. We have to bear in mind that the mask is very delicate and for sure it will not weight the hair down. It is also very efficient and creamy.
What is the main aim of using pre-mask?
[R.C.K]: Pre-mask has one key task – clean and prepare hair for the second stage of care – shampoo baths. Of course, the use of shampoo is an absolute basis. Cameleo Natural products are very mild but effective in their activity.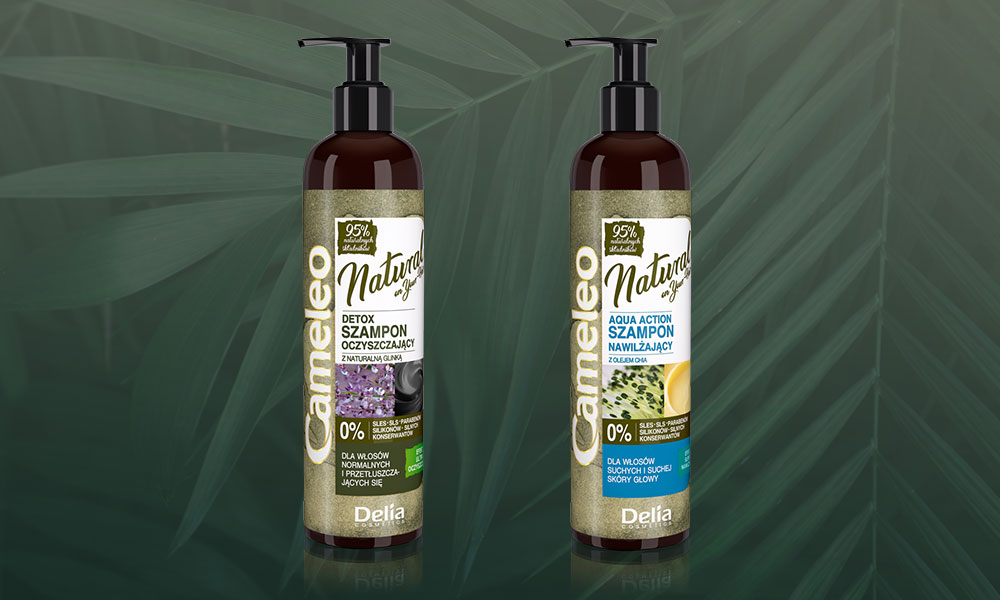 Is pre-mask and shampoo enough or should we use anything more in such basic care?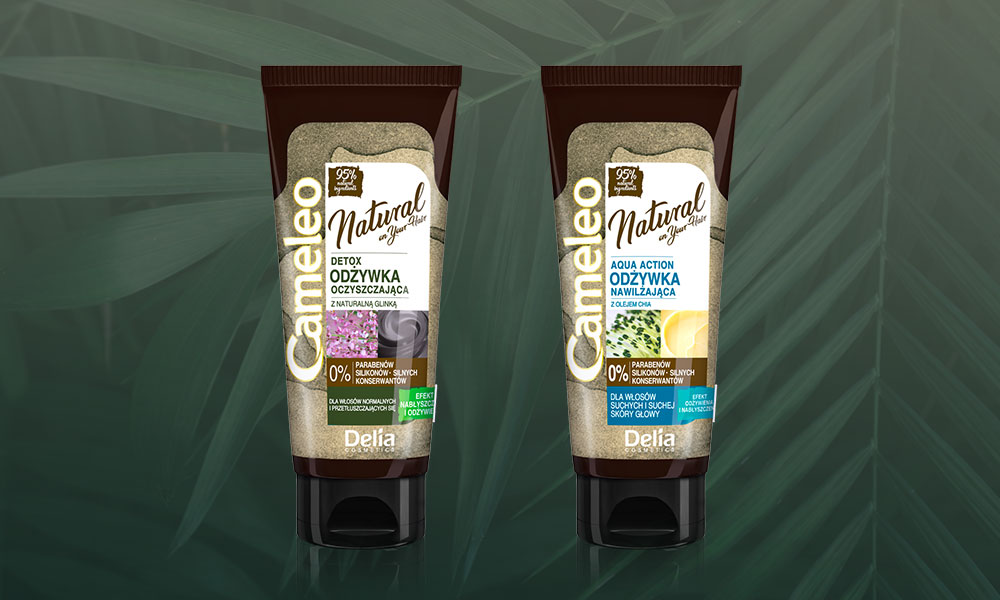 [R.C.K]: The conditioner is an inseparable element of the shampoo. And this is the third stage of natural care. We recommend using it every time you wash your hair. The fourth stage is also an interesting innovation. Namely, it is a vinegar spray conditioner.
The vinegar spray conditioner? How did you come up with this idea?
[R.C.K]: This is a nod to the home care of our grandmothers. We have created a conditioner based on natural vinegar, but yet adapted to our time. It has a cleansing and moisturizing effect, but there is no bad smell!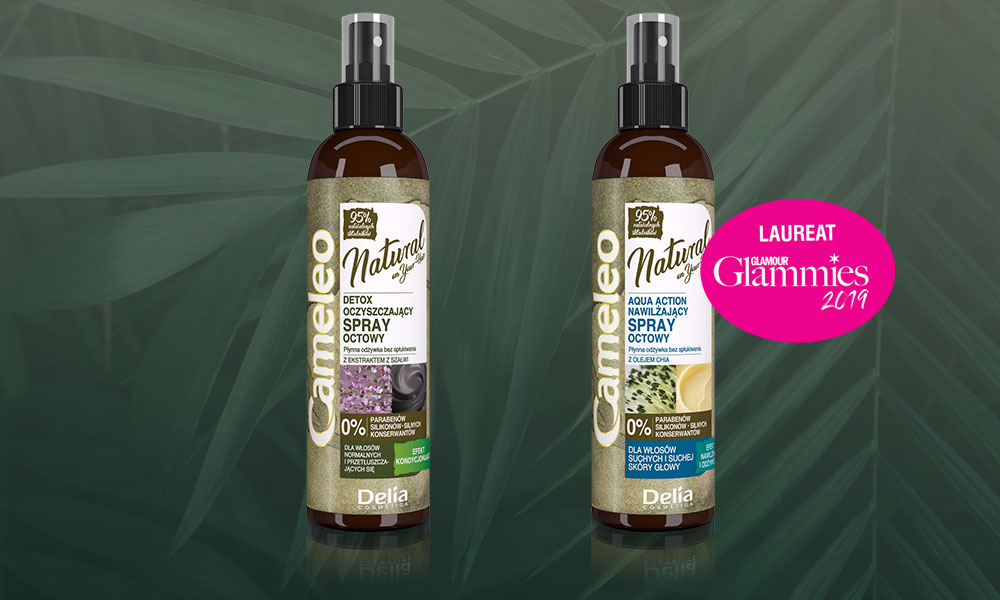 I was just about to ask it. How then did you solve this issue?
[R.C.K]: Thanks to the admixture of beautifully fragrant aromas, the smell of vinegar has been covered, and the use of the conditioner is a pure pleasure and of course excellent effects on the hair.
How to use such a conditioner?
[R.C.K]: After shampooing, apply the conditioner on a towel-dried hair and leave it until its total absorption. We recommend using it no more than three times a week.
Five stages have been mentioned at the beginning, it was the fourth one, what is the last one?
[R.C.K]: At the end of our complete, natural hair care treatment, we have a special agent. It is a hair serum. It is designated to damaged hair ends. We gently massage serum along hair and leave it till absorption.
This is our proposal of five steps of natural hair care with CAMELEO NATURAL.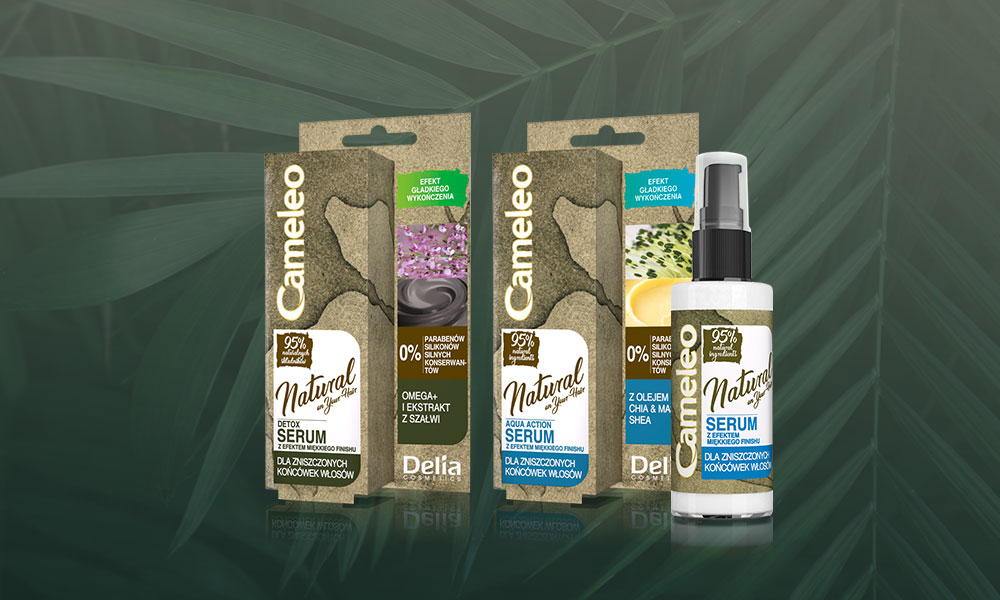 Thank you very much for an inspiring conversation.
[R.C.K]: Thank you very much and I encourage you to join our facebook group "NATURAL HAIR CARE", You can find there many interesting inspirations and advice.